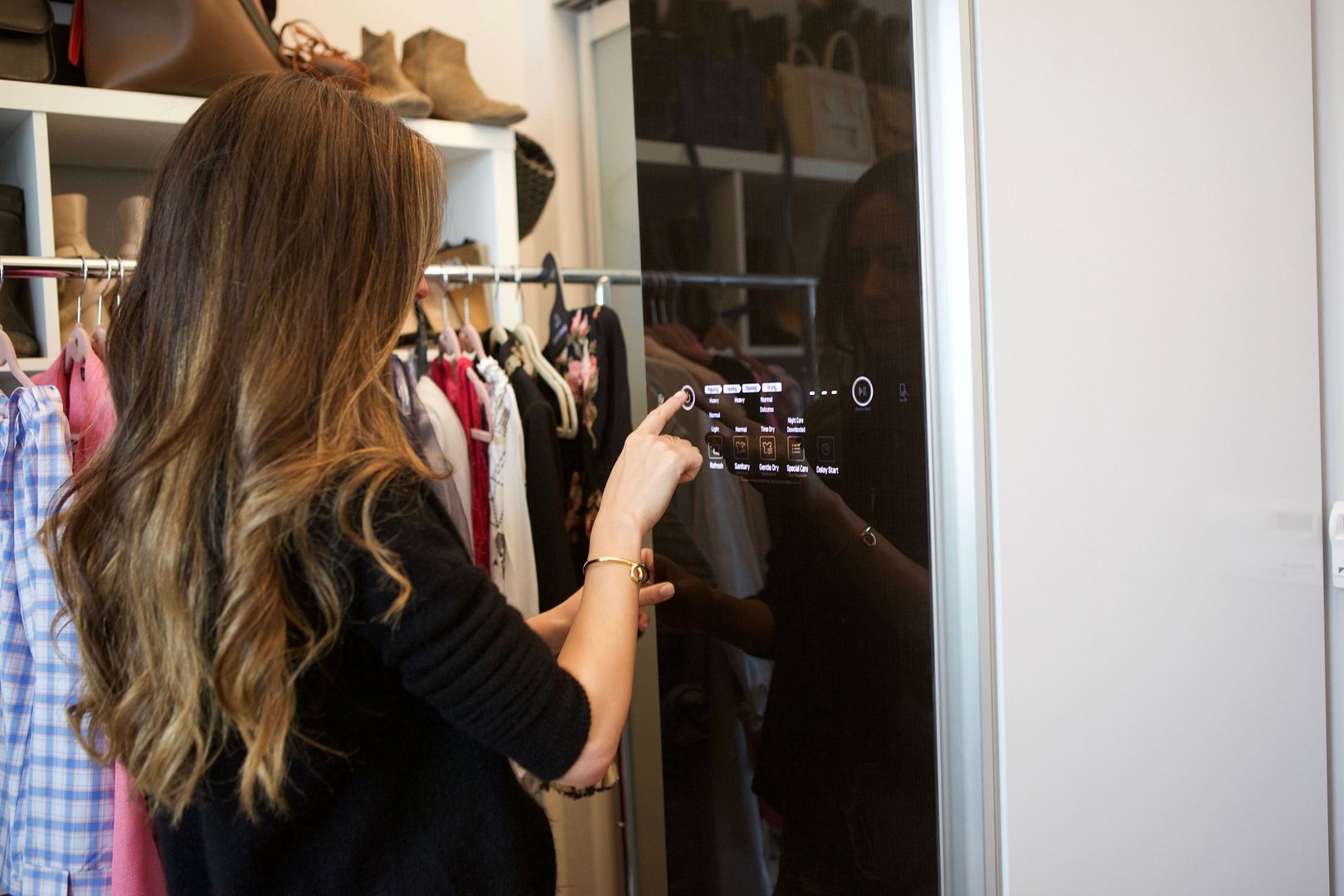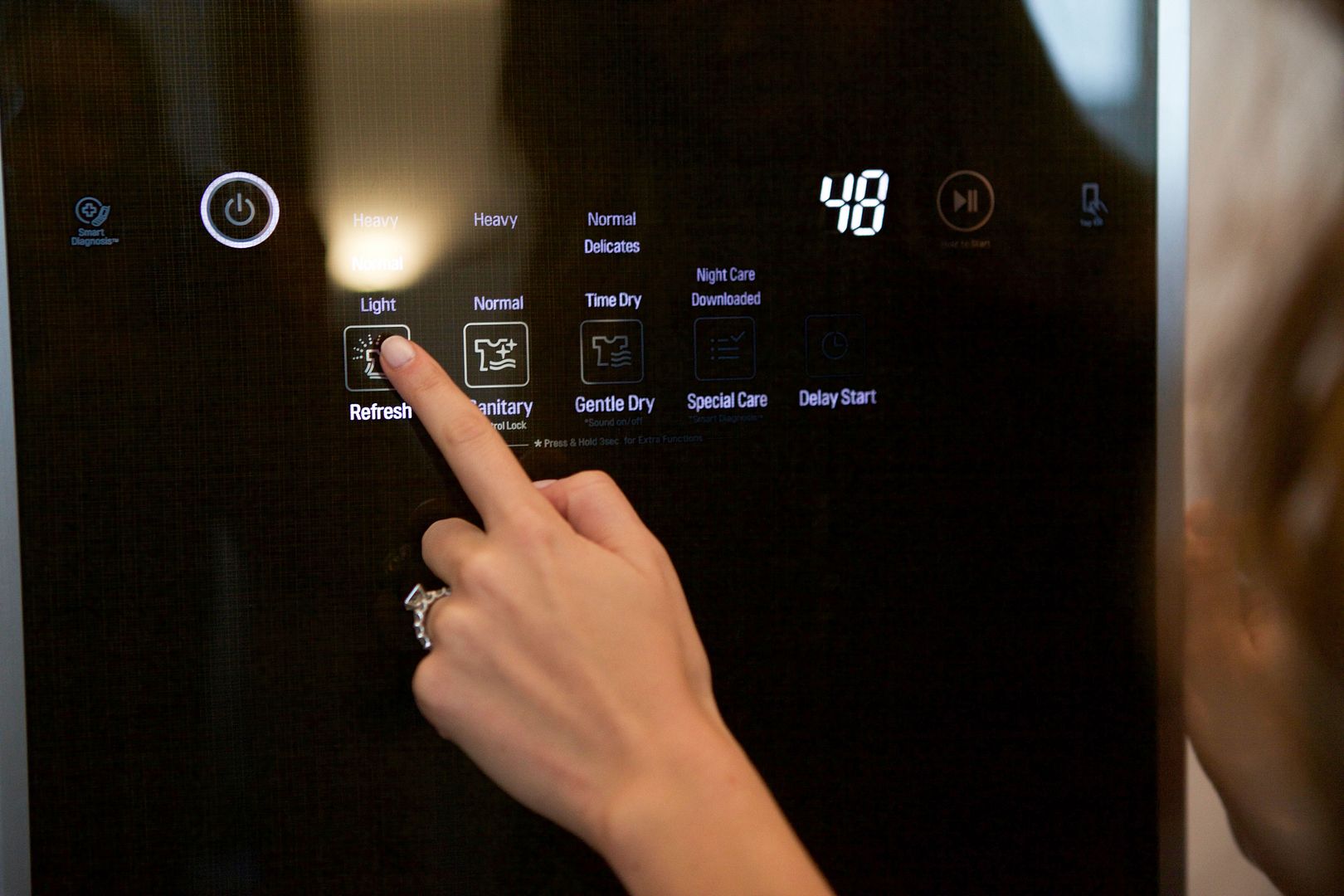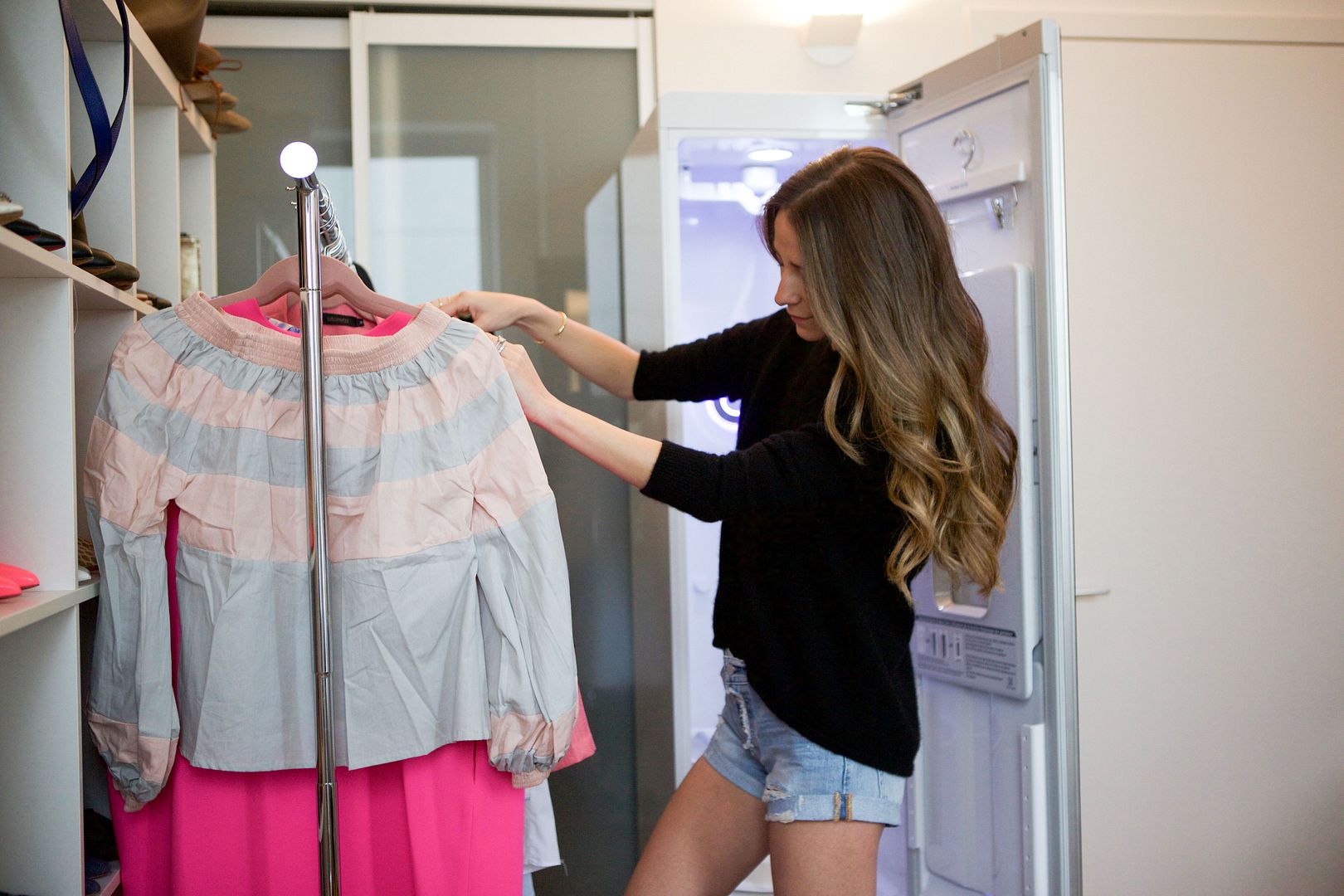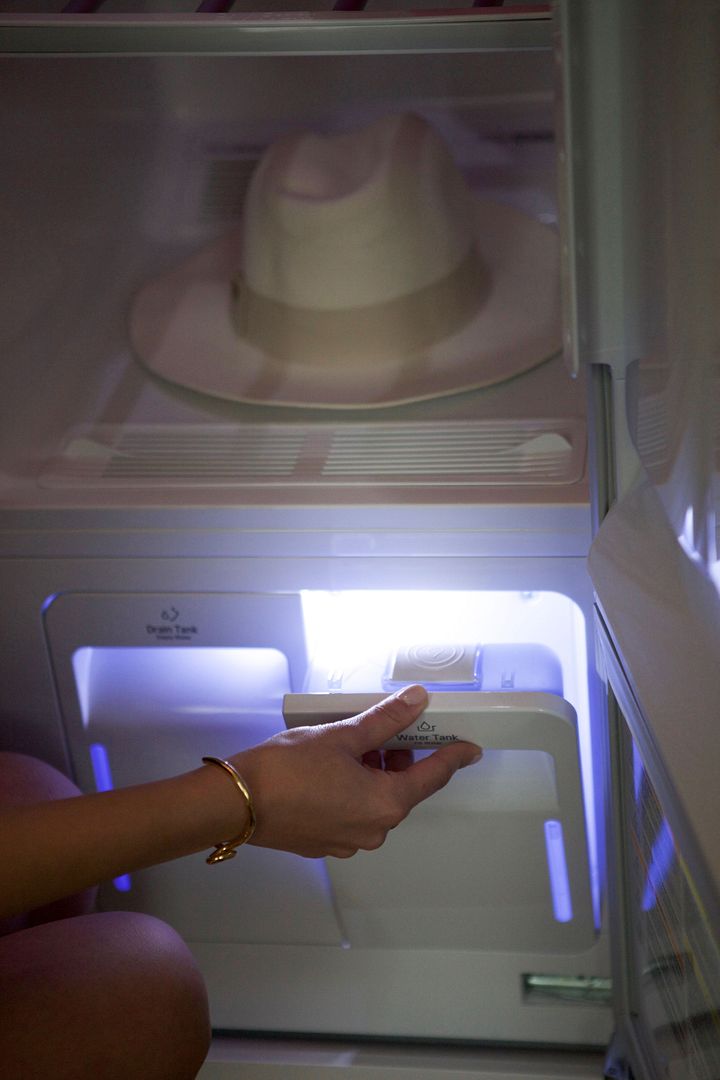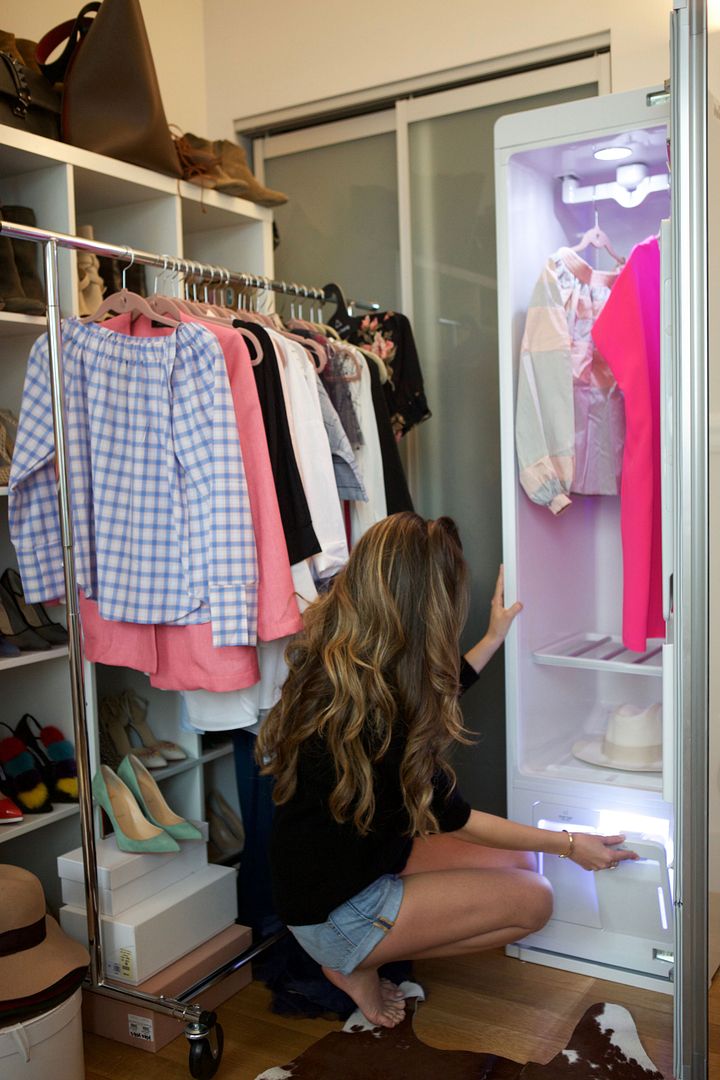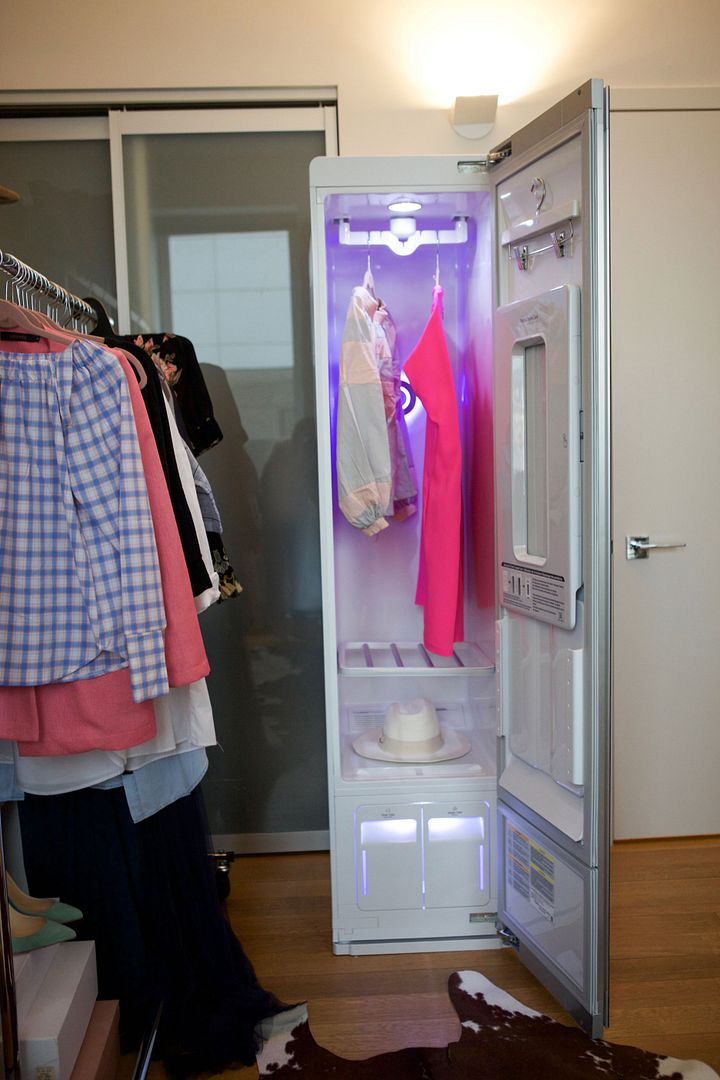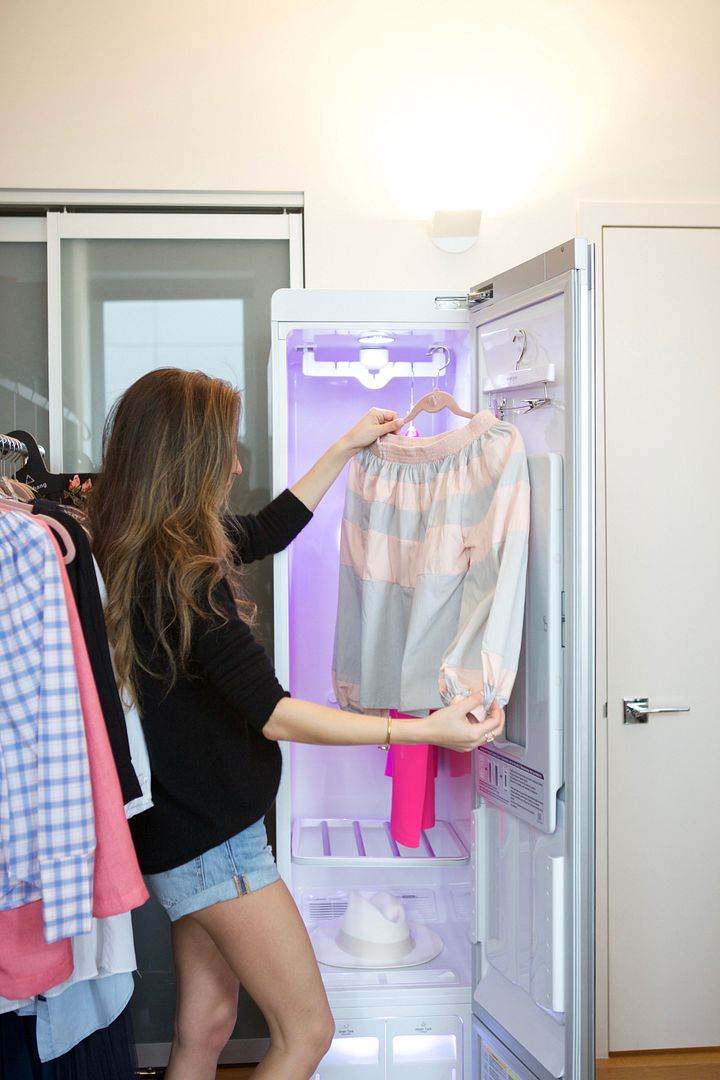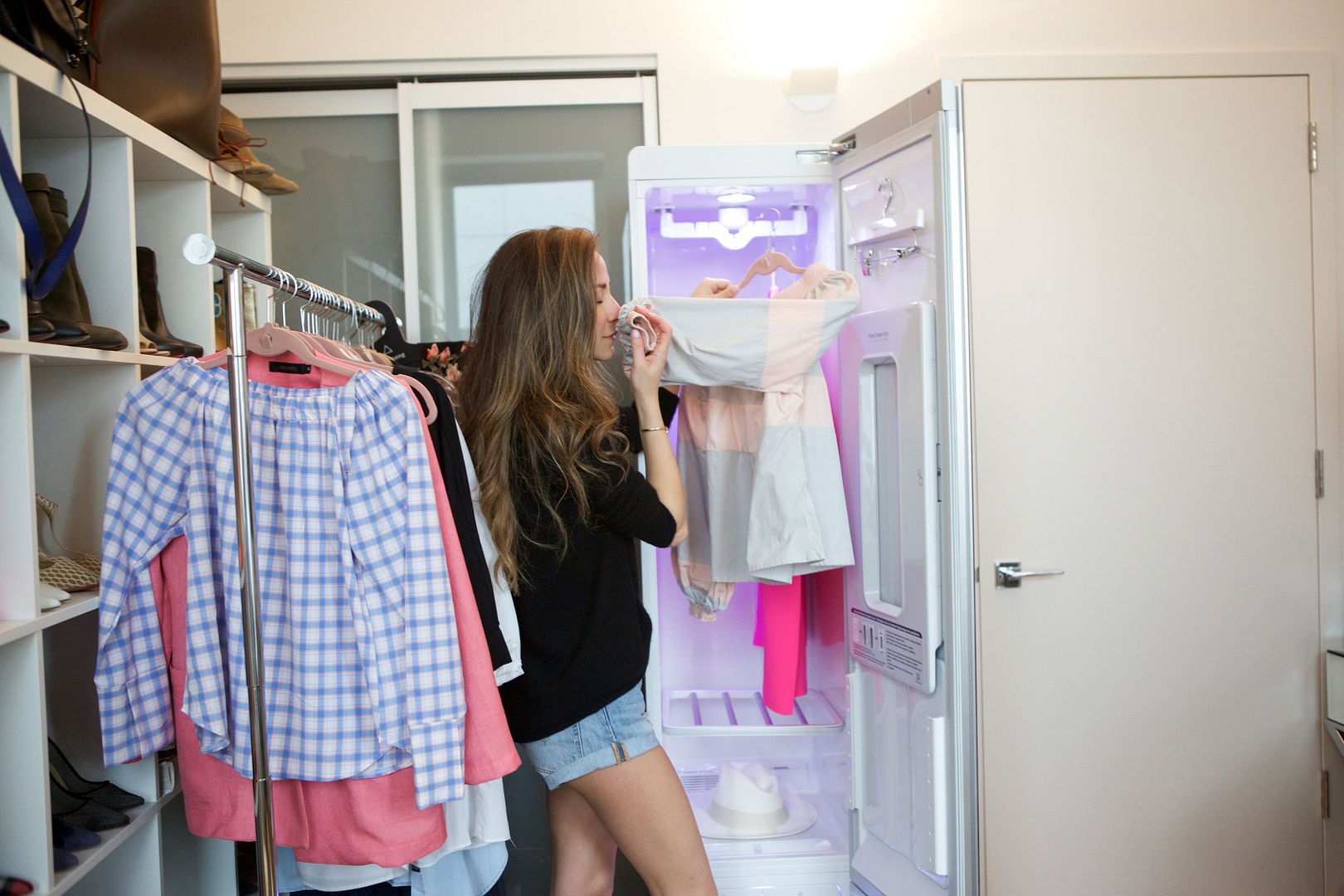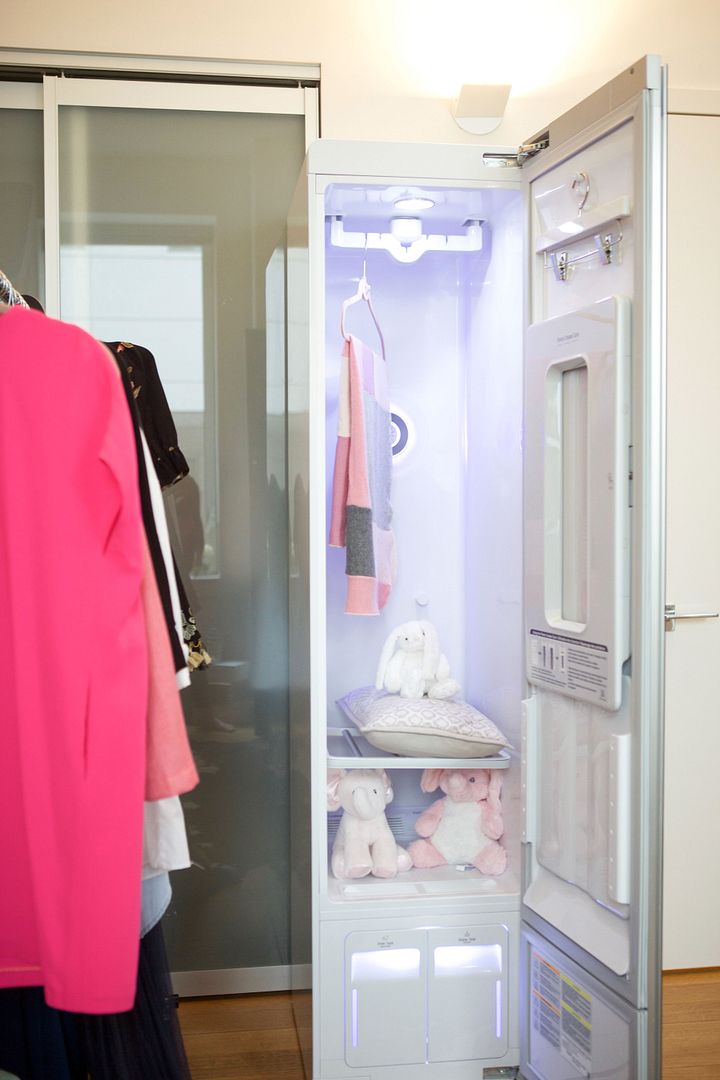 Photography by Alexandra Wolf
I'm the first to say that I'm a sucker for any service or product that makes life easier–now more than ever with Ruby in the picture so I am able to spend my time all with her when it's not spent working. I've cut down on so much time now that I'm not running around the city taking care of errands with all these new apps that come to my home and pick up or deliver for me. I didn't realize things could get any easier until I welcomed this new product into my life and it's seriously life (and time!) changing.
Let me introduce you to LG Electronics' newly launched LG Styler. This one-of-a-kind clothing management system is the best new addition to my closet and sleek enough to blend into any room/closet or laundry setup. Before this, we used to just collect clothing into a pile in the corner of the room to bring to the dry cleaners which was both gross and nasty. But now I simply hang my silk tops, nice dresses, and Brandon's shirts into the Styler and take care of it in the comforts of my own home. I've also always questioned what to do with cashmere and ding ding ding! Yes, you can put cashmere in it! Along with steaming special care clothes with a touch of a button, it makes everything smell amazing using my favorite dryer sheets. Using "TrueSteam™ technology", the LG Styler removes odor which has been my favorite feature since it's perfect for me to put in my Bandier workout clothes that I'm scared to wash and dry since I'm always concerned about it losing it's elasticity and ruining it somehow. I also started sanitizing Ruby's blankets and toys for her that has been one less thing for me to worry about. What was life before the LG Styler?! Click here to check it out yourself and to find participating retail locations!
This post is in partnership with LG Electronics.