I'm starting a new post called SN OUTTAKES. I will do a round up of the photos I wound up not posting on Instagram but were front runners. This way you can shop the looks you missed on Instagram and also see them in another perspective! I hope you like the idea – either way, would love your feedback! Always reading the comments from you guys on the blog! x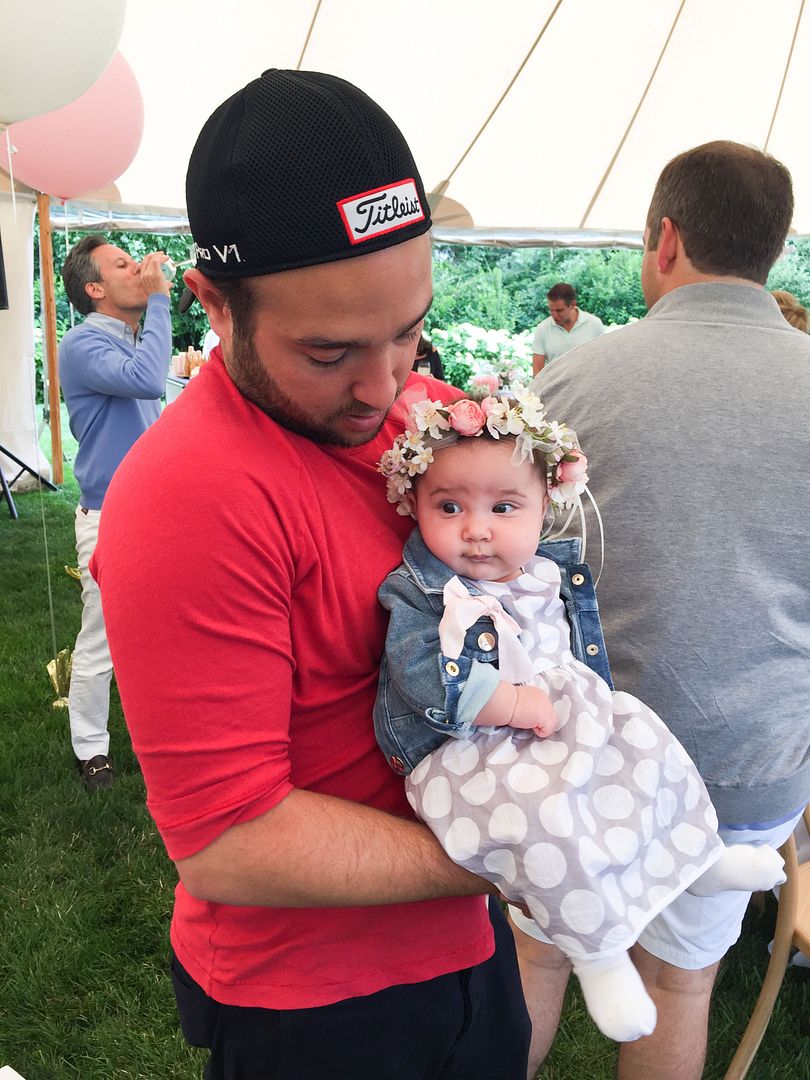 Summer birthday bash attire.
On Brandon: Shirt: HomeCore (diff color) / Pants: NSF
On Ruby Lou: Dress: Bonpoint (not sold online, similar here) / Denim Jacket: Chloe / Crown: Crowns by Christy
Dress: ShopBop / Bag: Chanel / Sunnies: Anine Bing / Shoes: Valentino / Stroller: Bugaboo Chameleon
I always dress my best friend Alexa, she's a more casual laid back vibe so I love styling her in my feminine pieces that also compliment her style and personality!
On me: Top: For Love & Lemons
On Alexa: Dress: Tularosa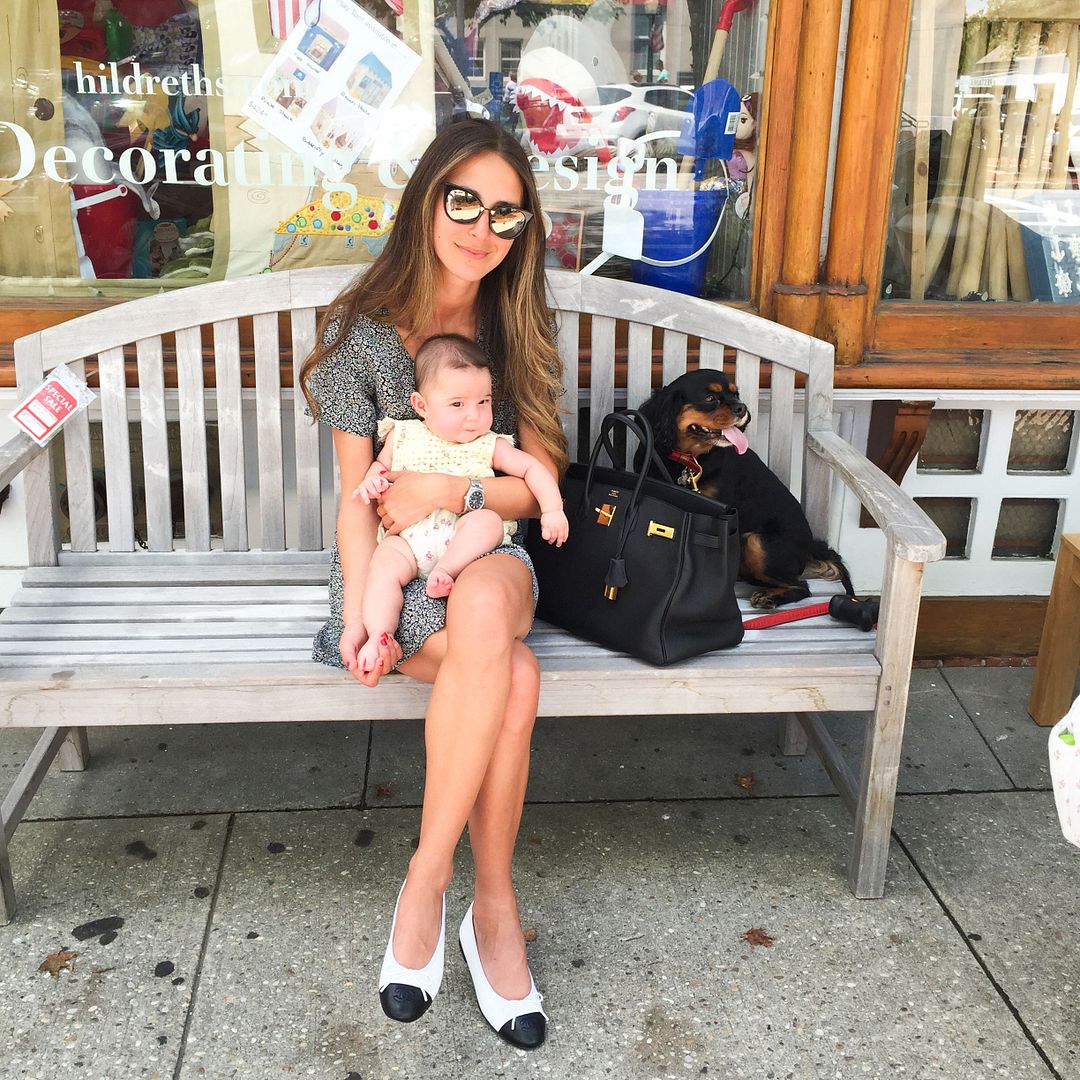 Strolling around through town – it was so hot out so we didn't last that long.
On me: Dress: Revolve / Shoes: Chanel / Bag: Hermes / Sunnies: Fendi
On Ruby Lou: Romper: Stella McCartney Kids (similar)
On Dylan: Leash/Collar – Hound Collection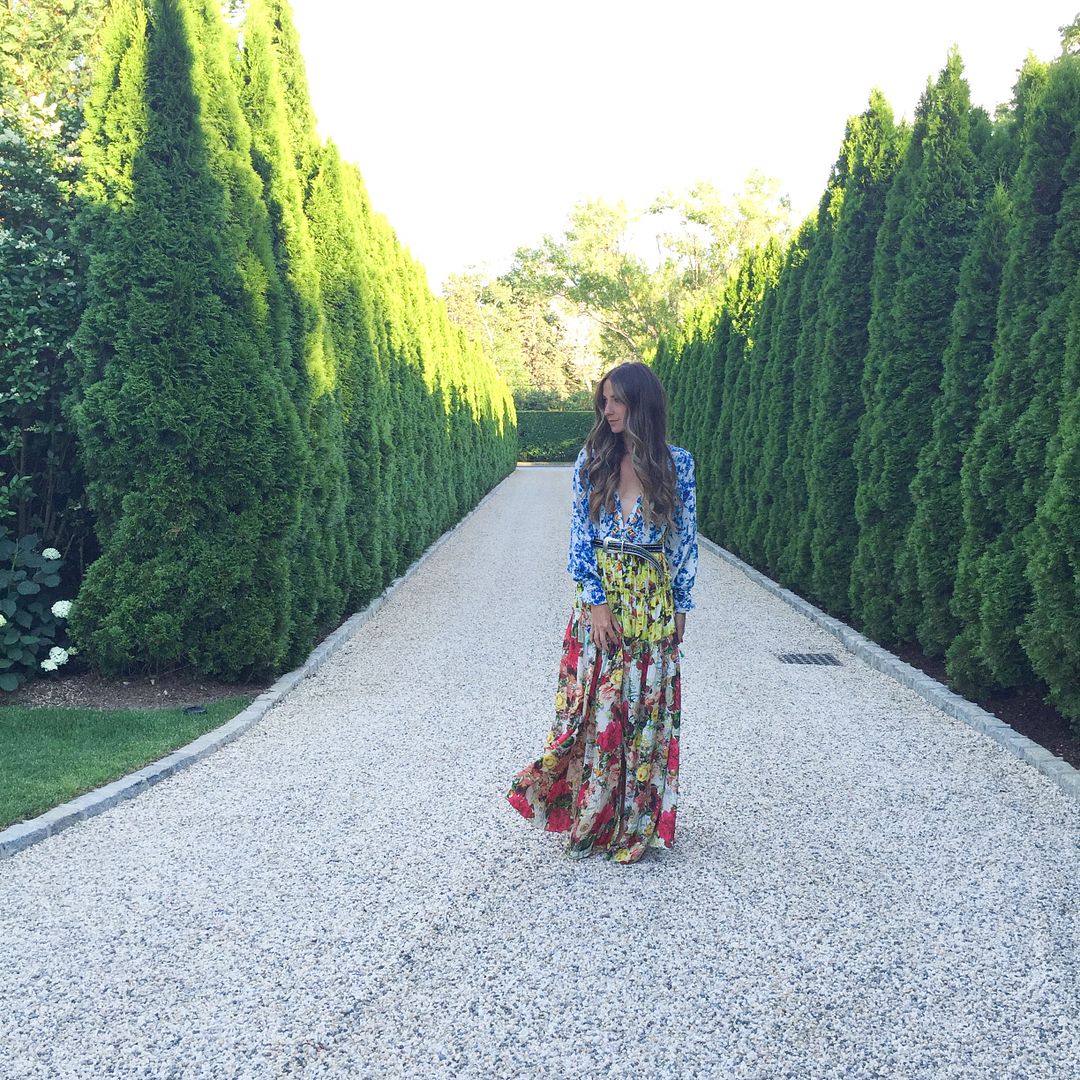 At a Fourth of July BBQ hosted by my cousin Candice (mamaandtata)
Dress: Rococo Sand (coming soon to Revolve) (similar)/ Belt: Paige Denim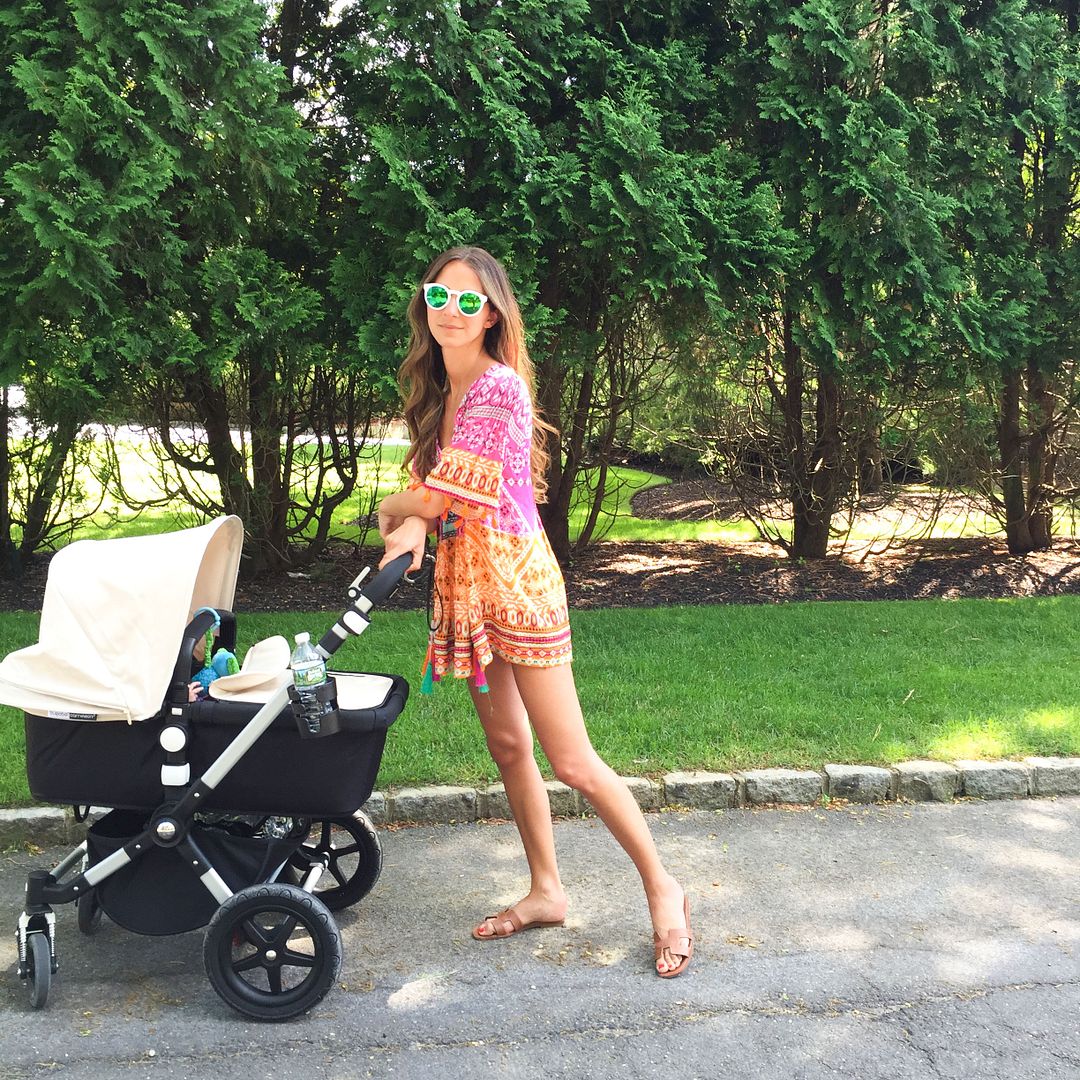 Cover up – Hemant and Nandita (different color) / Sunnies: Illesteva / Shoes: Hermes / Stroller: Bugaboo Chameleon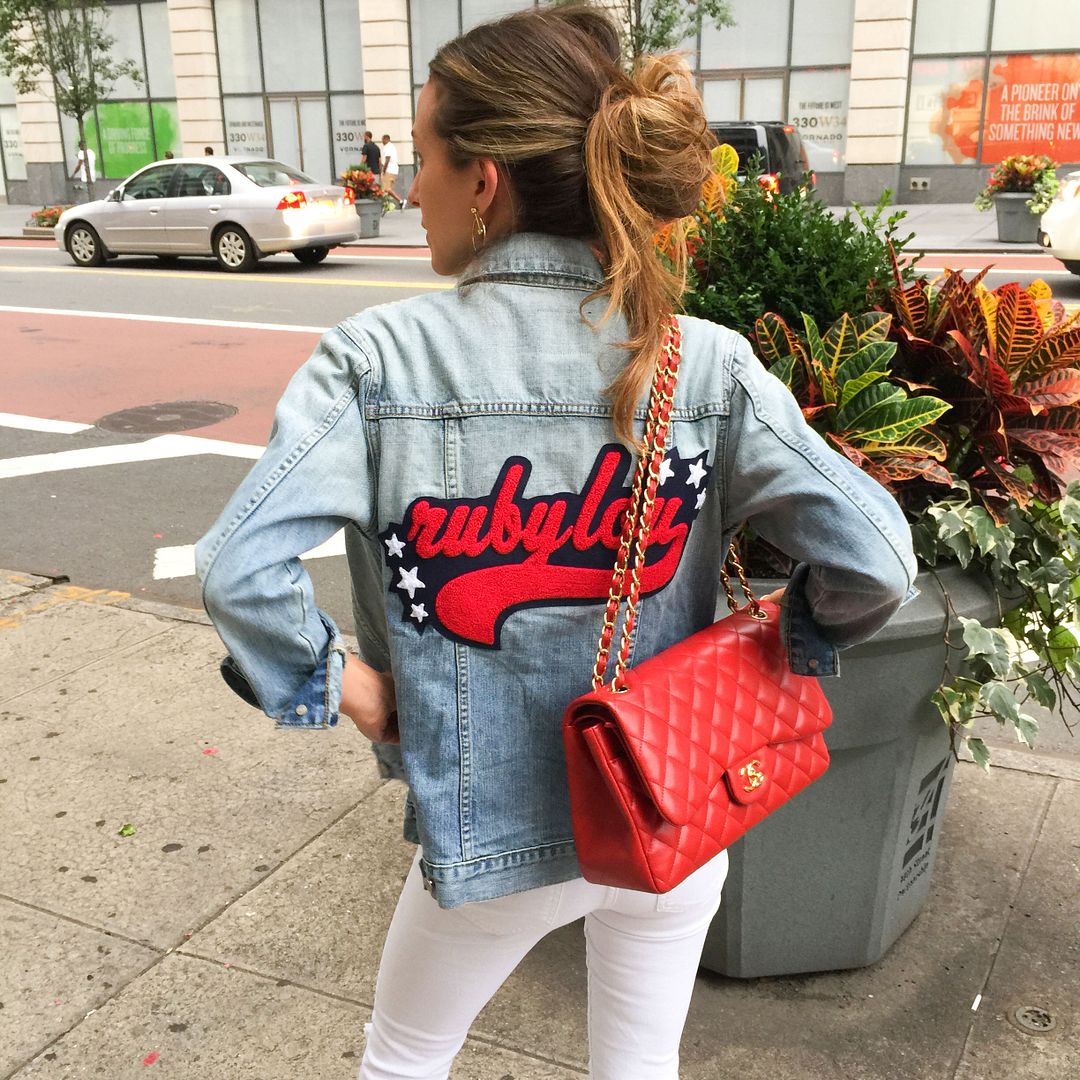 Date night, dinner and a movie. We saw the Conjuring 2 – it was SO good but terrified us due to circumstances in our Hamptons house at the moment.
Jacket: RAILS / Jeans: Paige Denim / Bag: CHANEL / Earrings: Adornmonde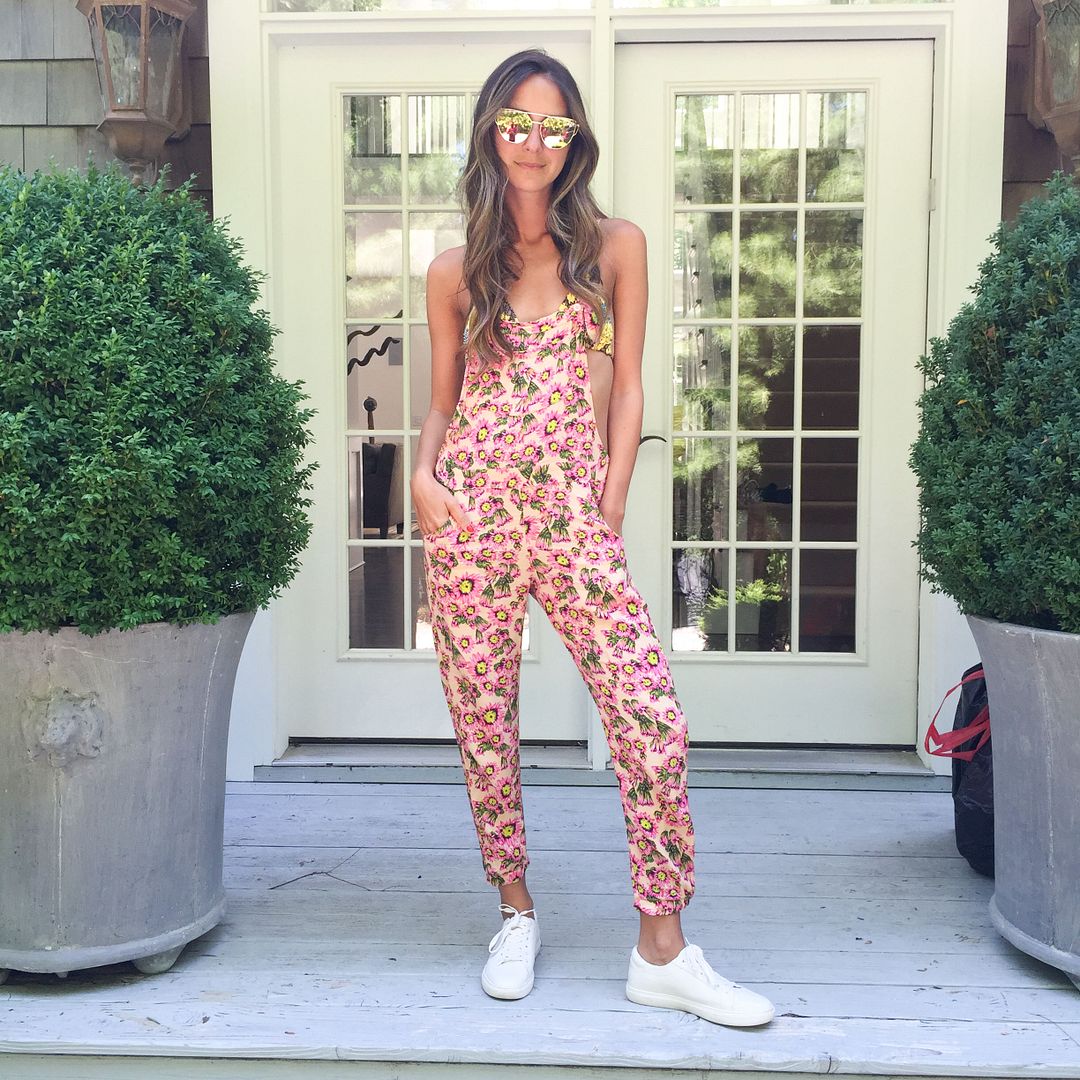 At my in-laws house for a fun brunch with Baby Ruby.
Overalls – Tori Praver (N/A) (similar) / Sneakers: Kenneth Cole / Sunnies: Love Always (similar)