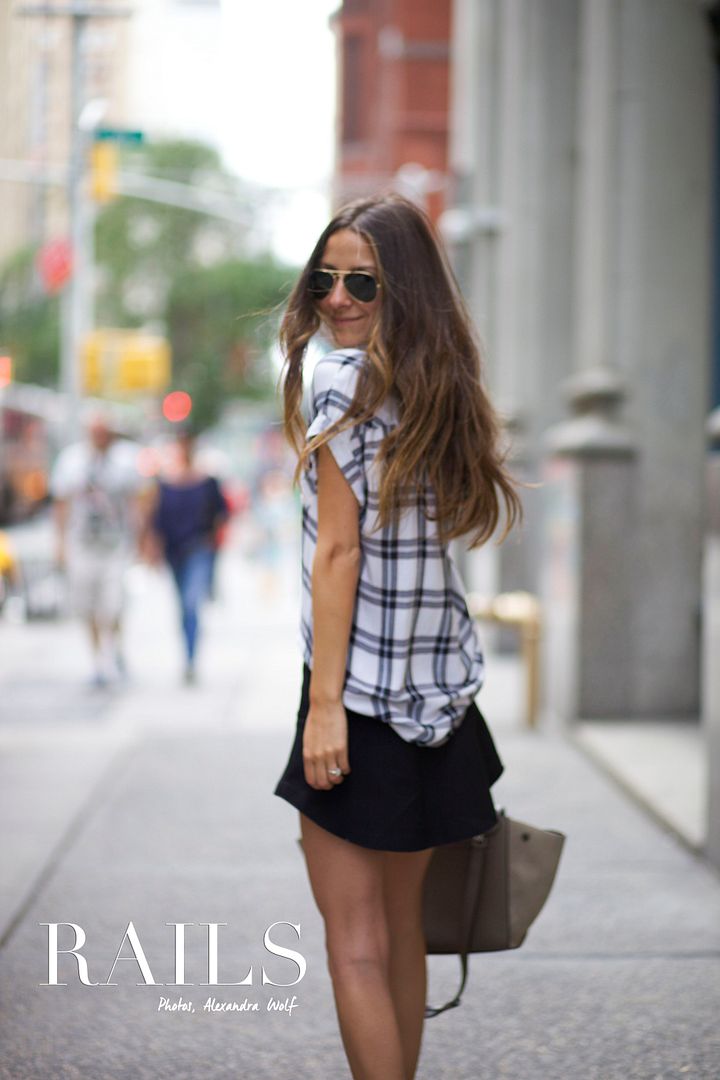 Rails is one of my favorite brands, I think I've collected over 10 shirts at this point. They are so incredibly soft and I always love the color combos.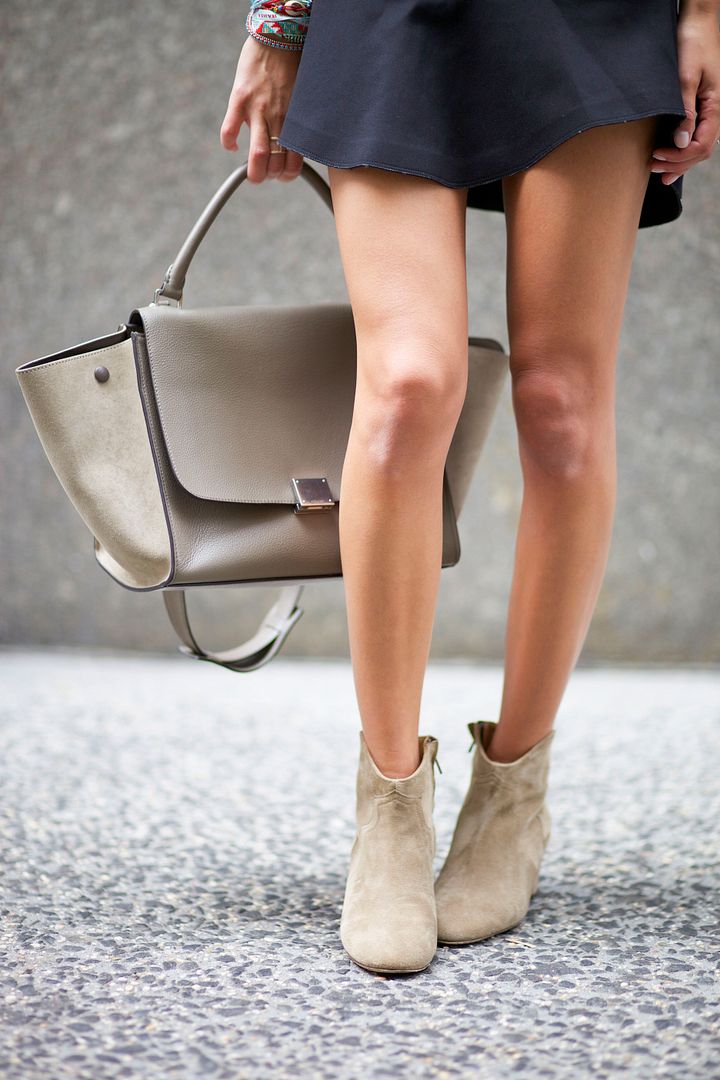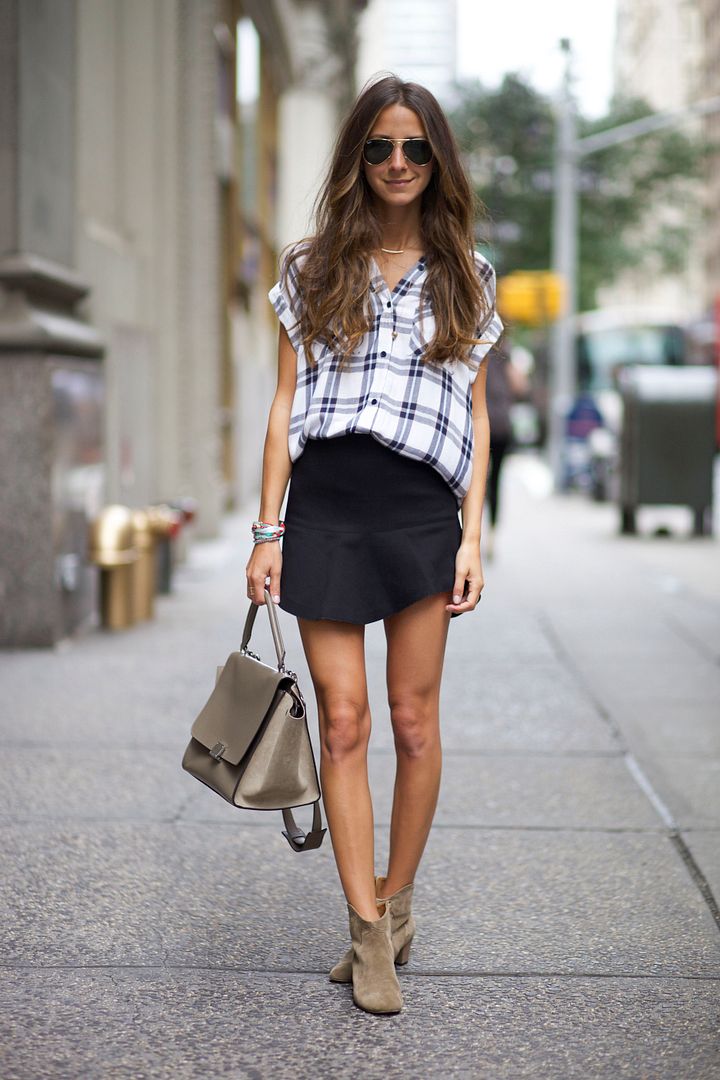 I paired the button down with my black Iro mini skirt and my Isabel Marant booties. This is the perfect go to August/September look. I can't believe I'm already talking about September. Where did this summer go?! That means my wedding is SO soon, ah!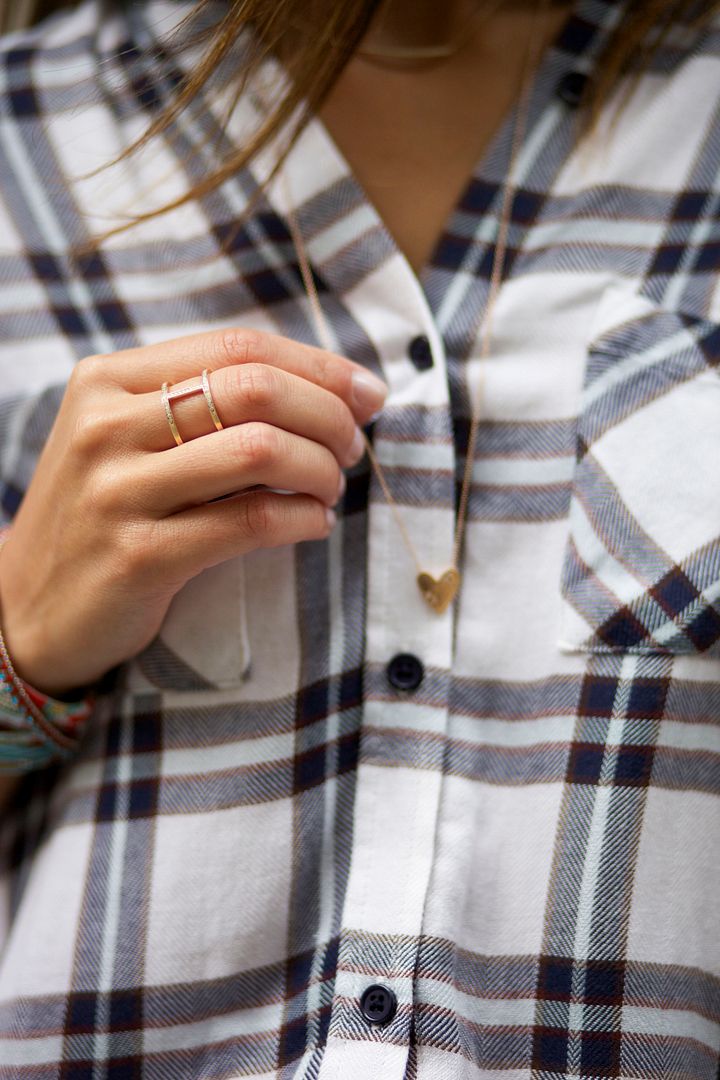 The best jewelry designer out there is my friend Alexa Leigh. She makes the most delicate feminine pieces like this Elijo ring and my double hearted rose gold necklace.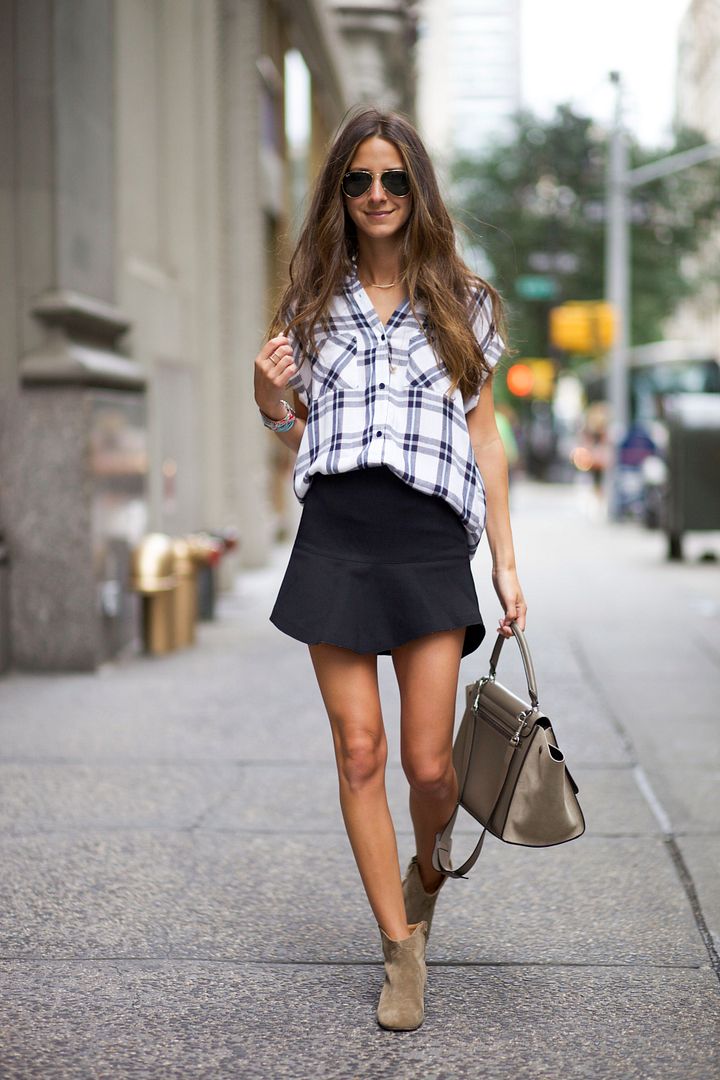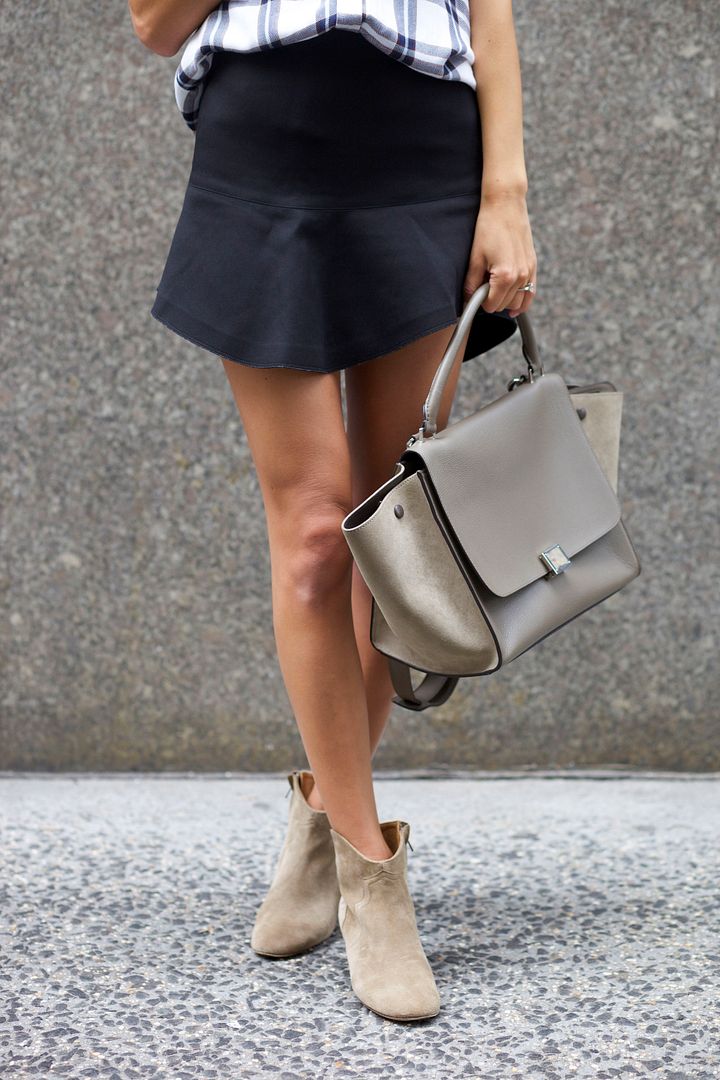 I'm shooting all day today with Germvara, I'll for sure post behind the scenes and then heading out East! Follow on @somethingnavy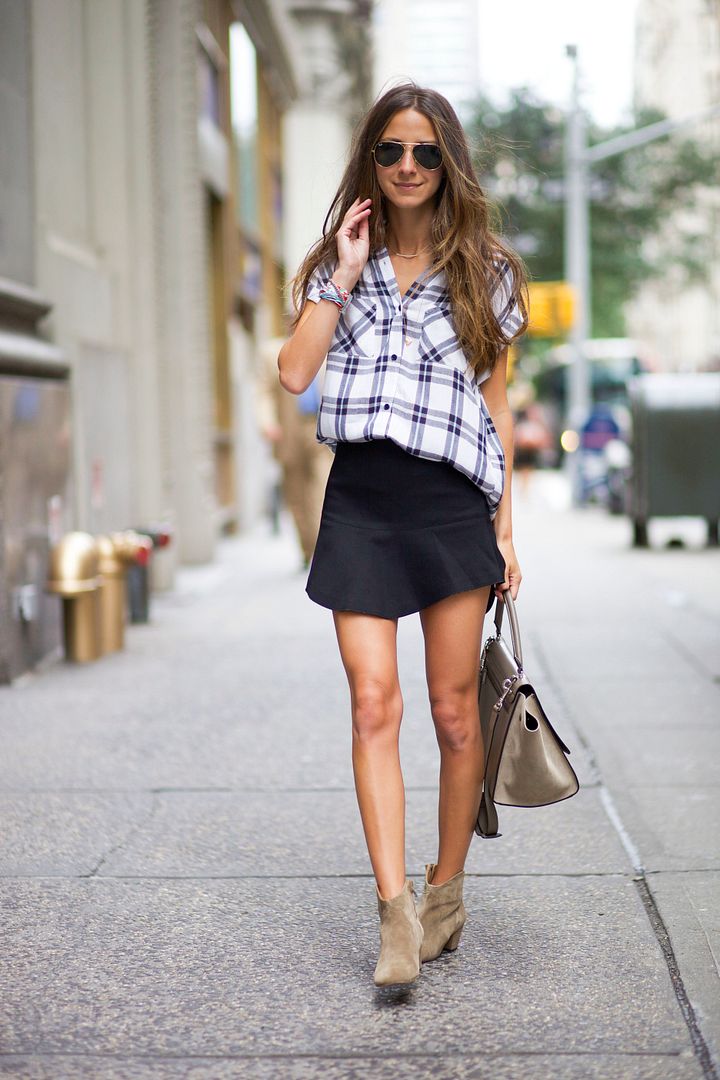 Shoes: Isabel Marant | Skirt: Iro | Shirt: Rails | Bag: Celine | Ring + Necklace: Alexa Leigh | Bracelet: Hipanema | Sunnies: Ray-Ban