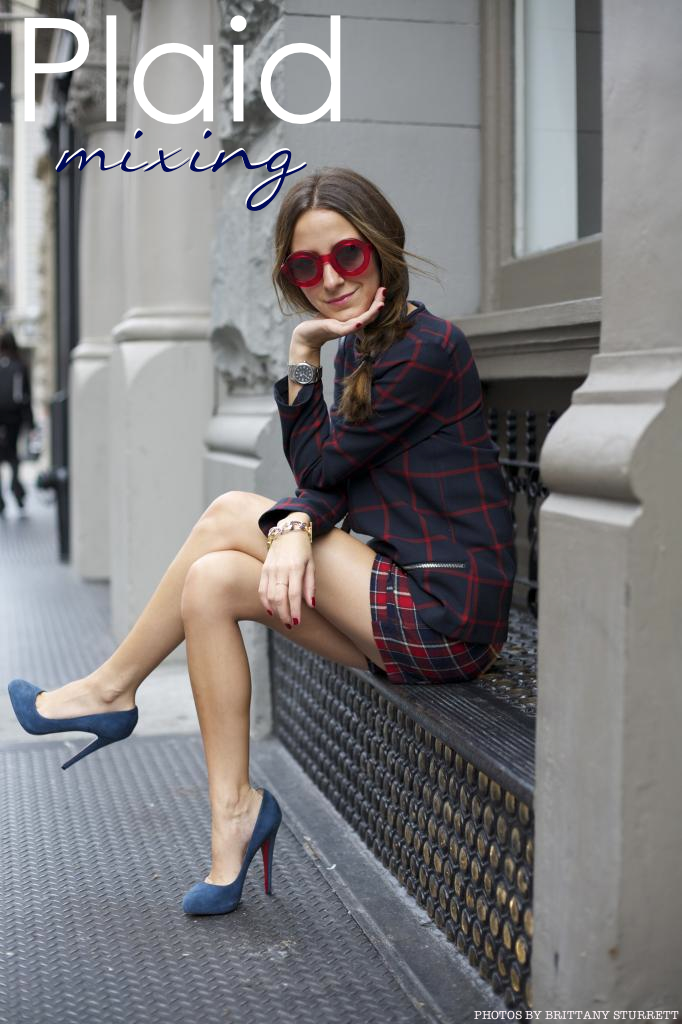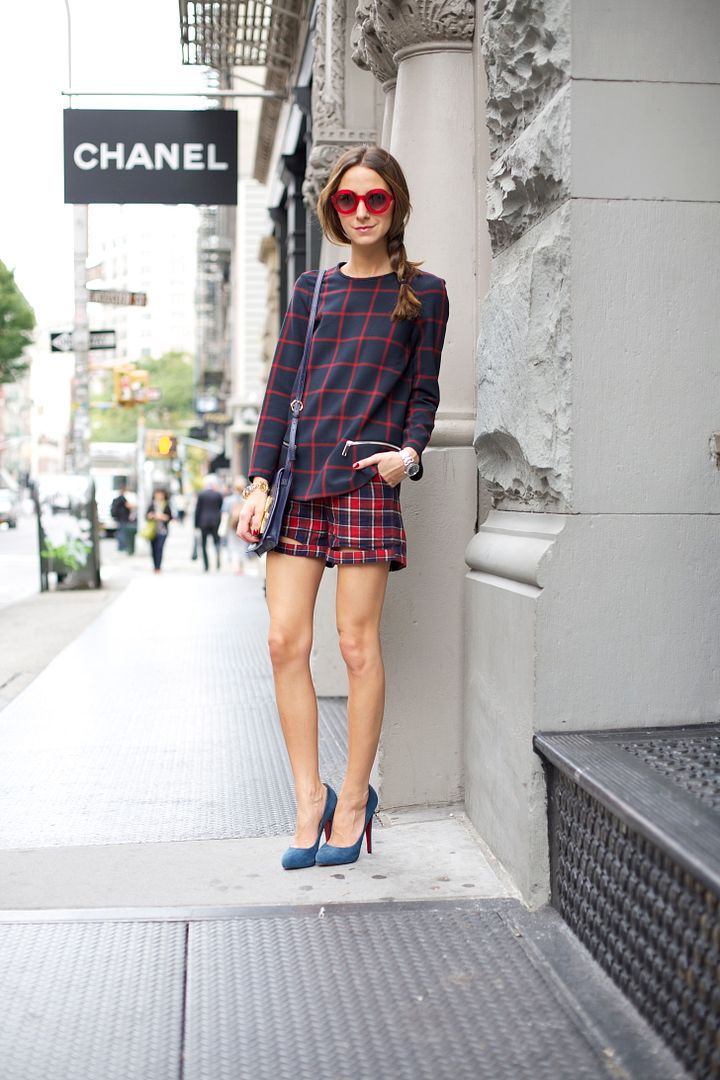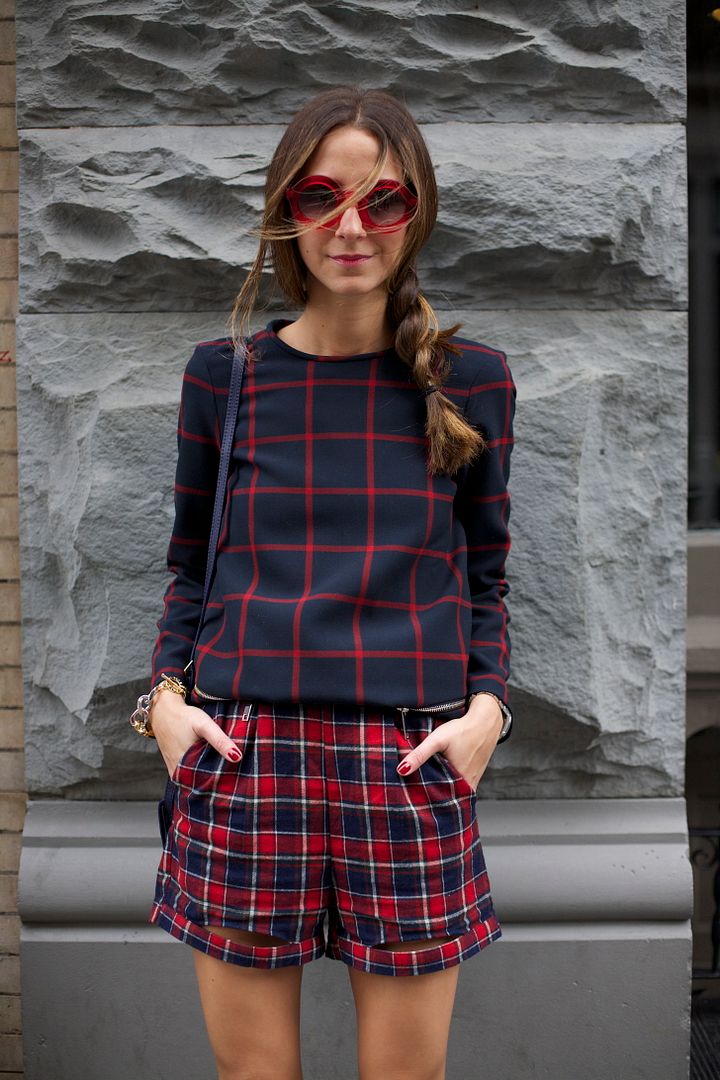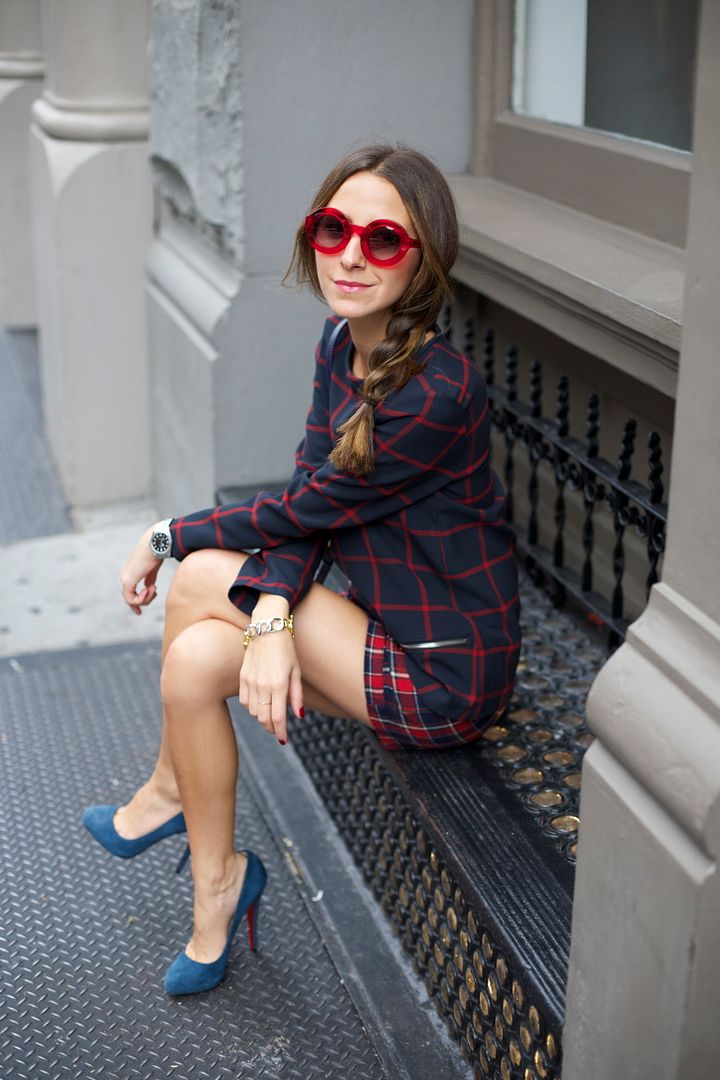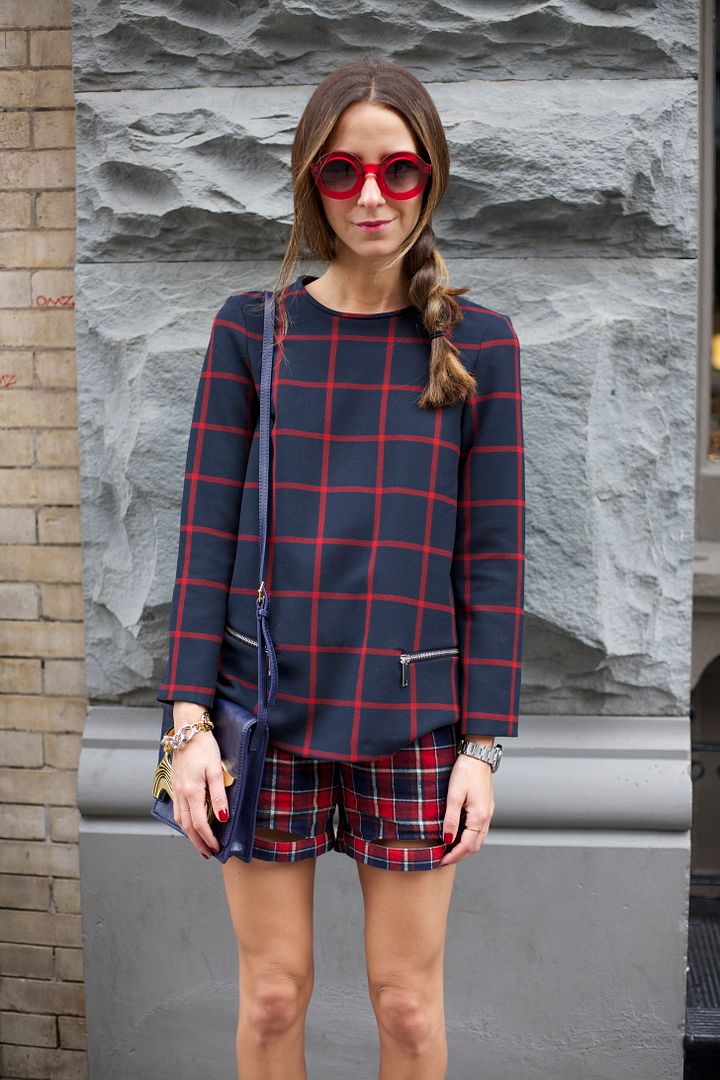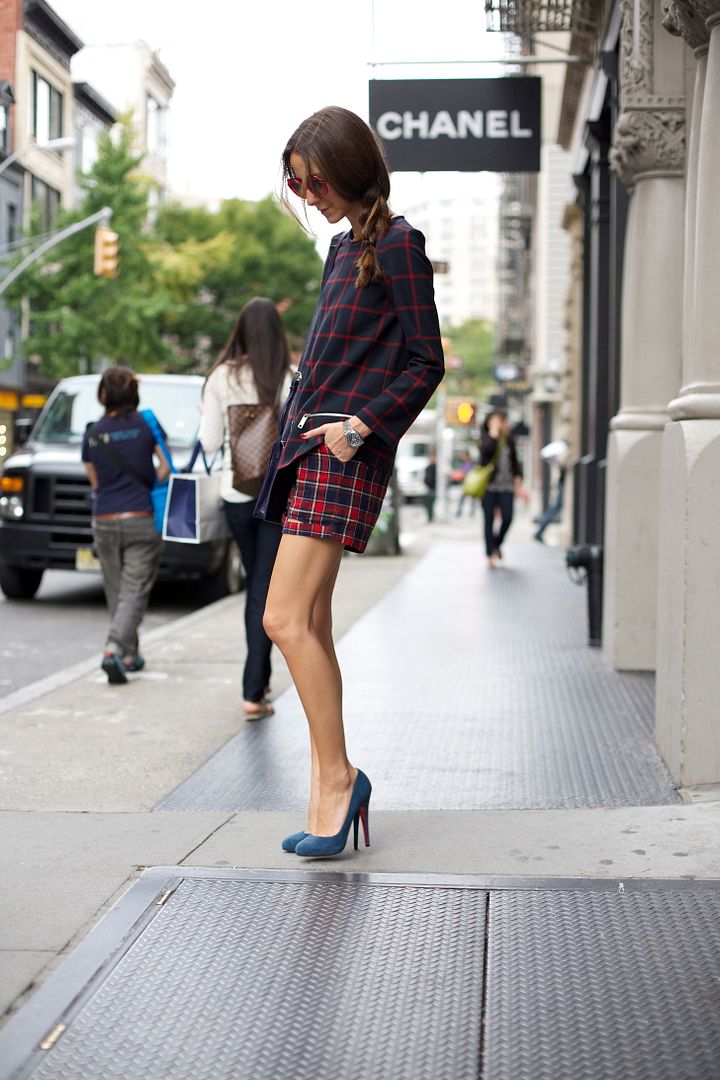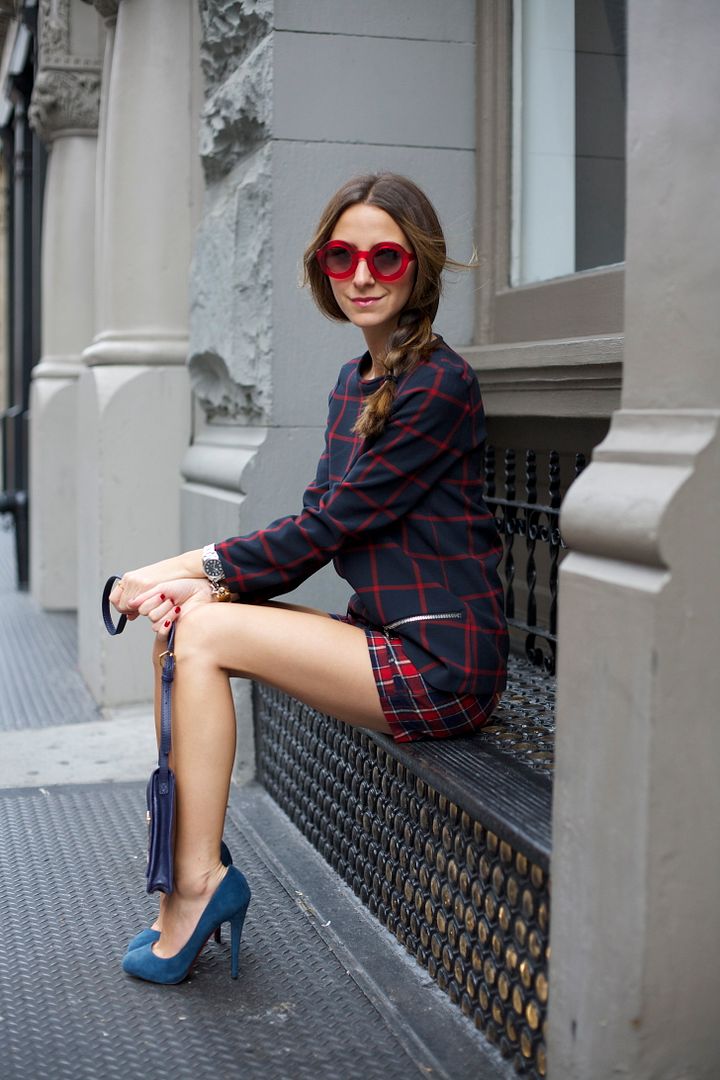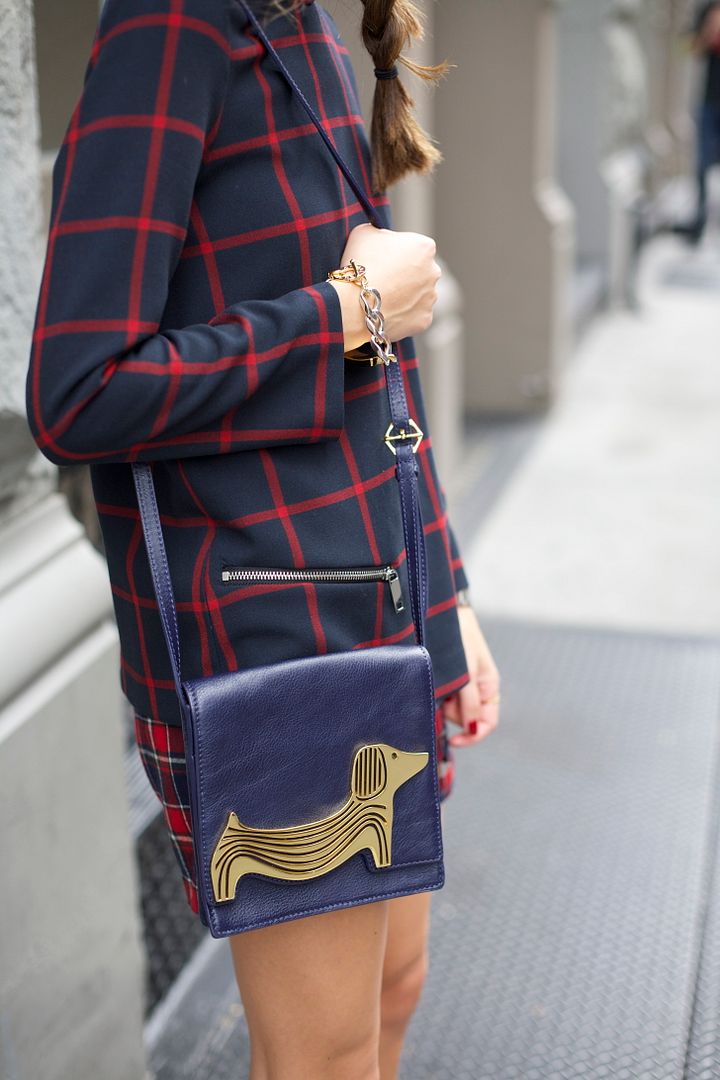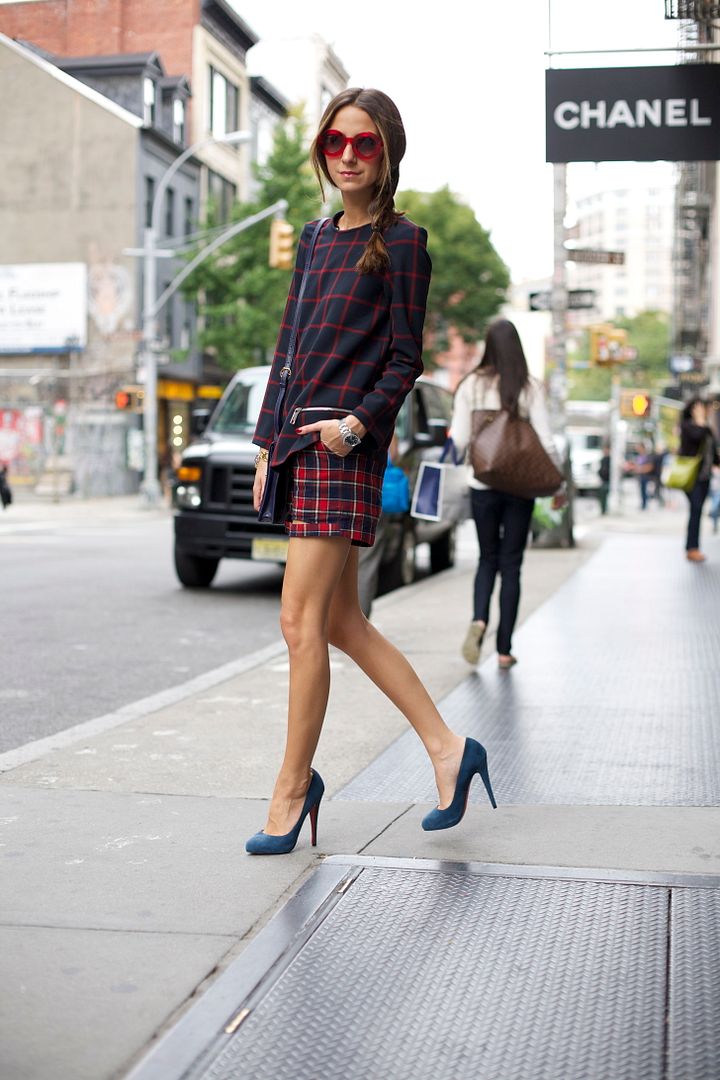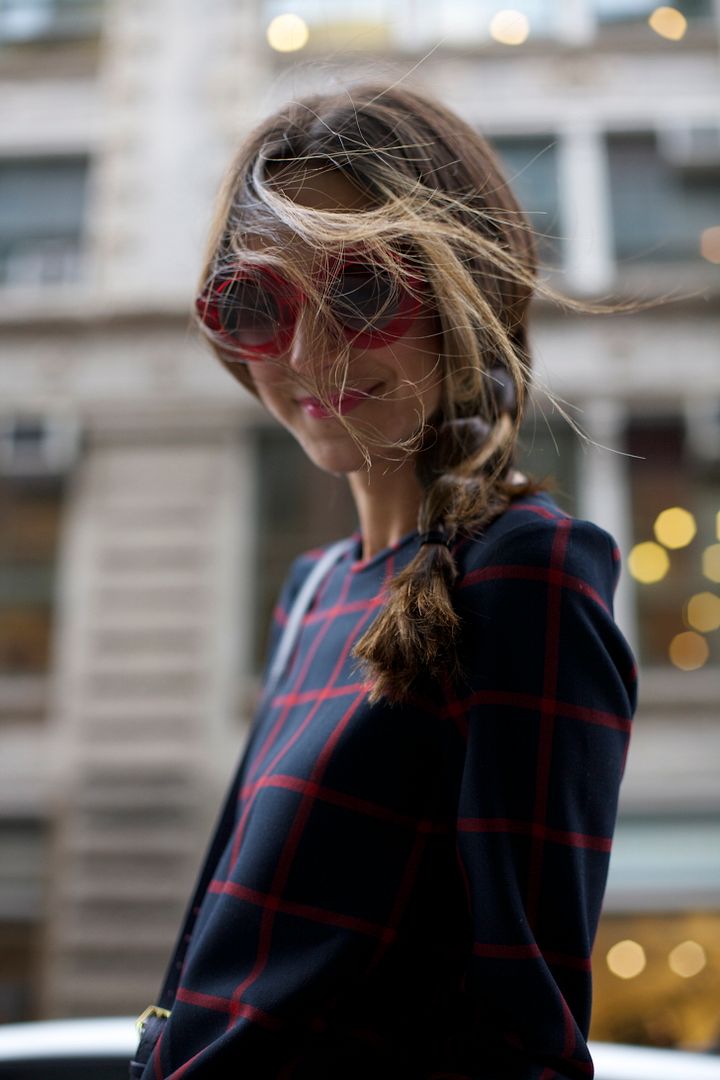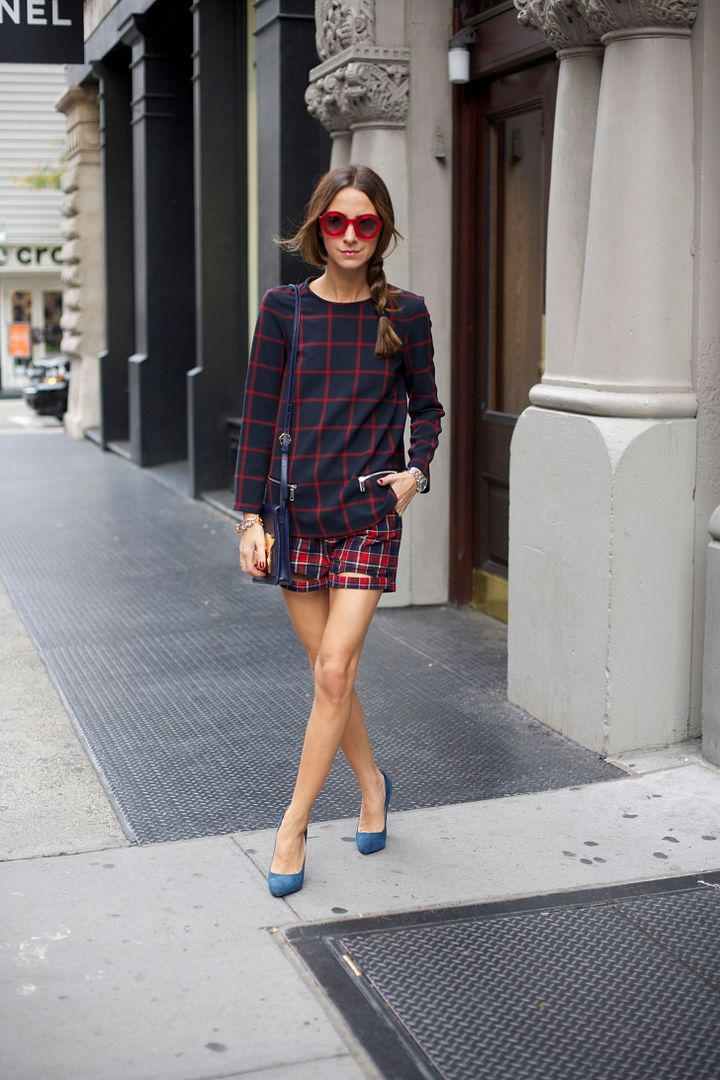 Shorts: SHOPgrl.com. Top: Zara. Shoes: Christian Louboutin. Sunnies: Wildfox. Bracelet: CC Skye. Bag: Jonathan Adler.
Plaid is my favorite trend this season. I feel like it's a really easy one to incorporate in pretty much any ones style. If you don't agree, let me explain how. There are so many ways to wear plaid. One being a simple plaid button down. Rails makes awesome plaid button downs, super soft material, and it hangs on your body just right. I'd buy a size bigger than I usually am so I can create that off duty effortless look. I'd wear it over a worn in tee and a pair of skinny jeans and boots and you're ready to go.
If you're like me, you're wearing plaid to the extreme – hence the above post. I'd wear a plaid suit, I'd wear plaid on plaid that doesn't even belong together, I'd even wear plaid shoes (aka the new Celine sneakers that I must have). In this post I chose my favorite plaid shorts from SHOPgrl, (which I am pretty sure are sold out by now but we are totally reordering them), and my new Plaid top from Zara. I bought the match pants for the top yesterday so I can suit it up once in a while also. These blue Louboutins never get worn due to the lack of platform and pain in my arch when I walk.
I feel like in my posts from now on, I need to start changing up my hair, I pretty much wear it down every day and  I'm getting a little bored. It also might be because I'm in such a weird length right now that I have no idea what to do with it. Anyway, to top off the look – sunglasses. But of course! It's my favorite accessory and the only way to complete an outfit for me. These Wildfox Red Twiggy sunnies were a no brainer for this look.