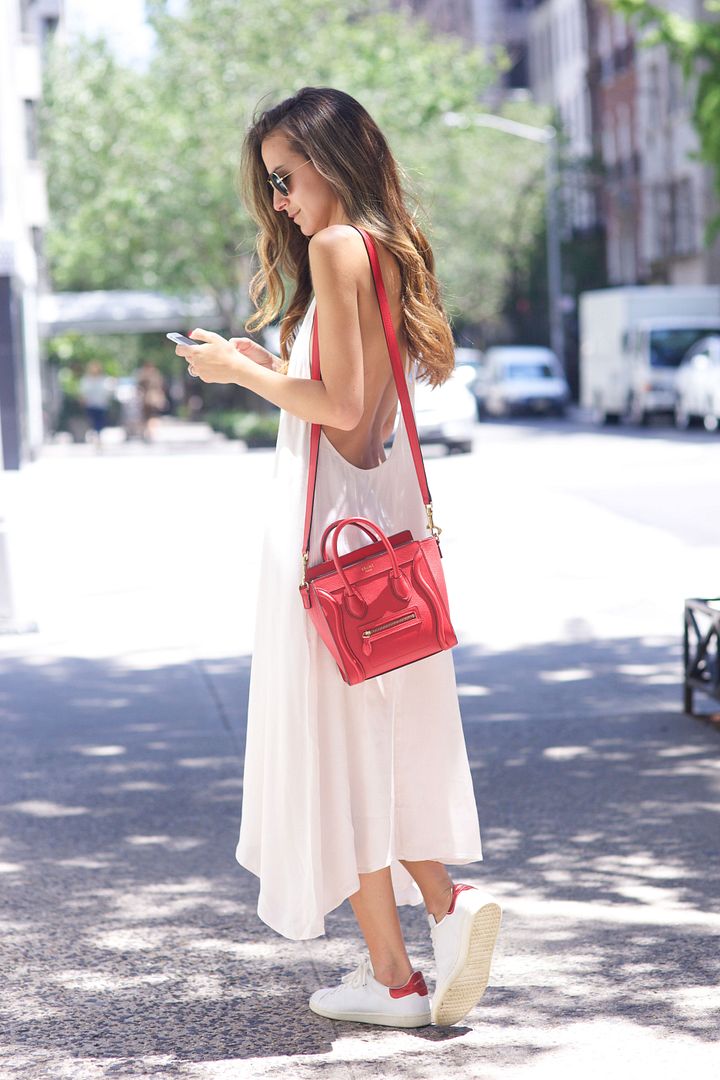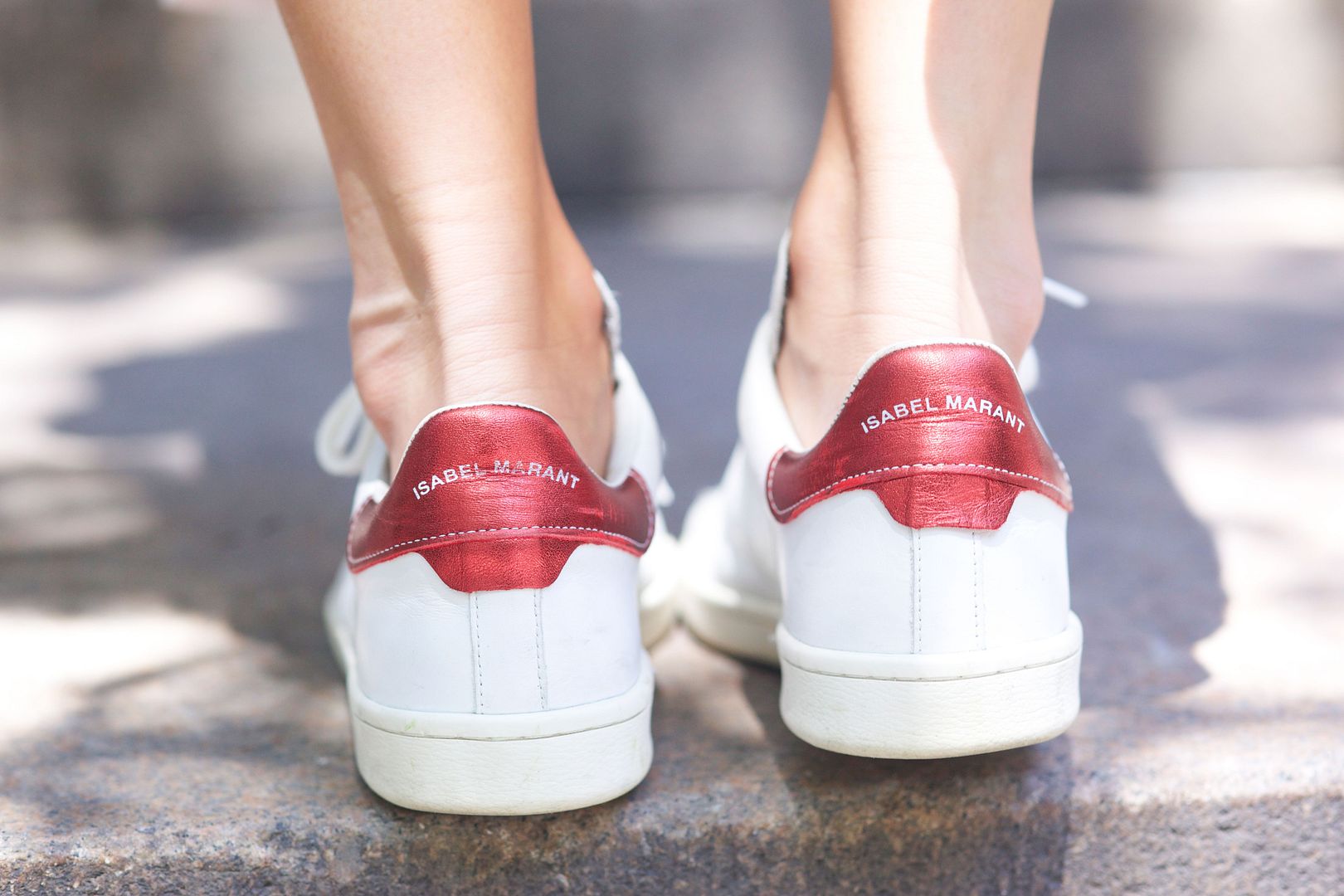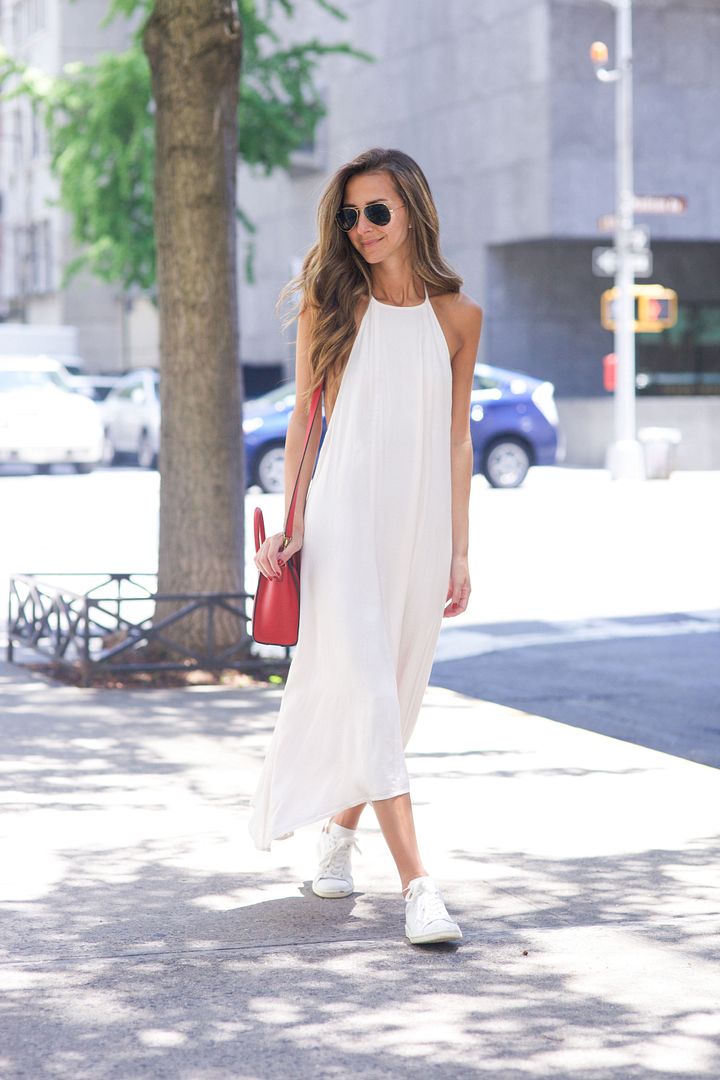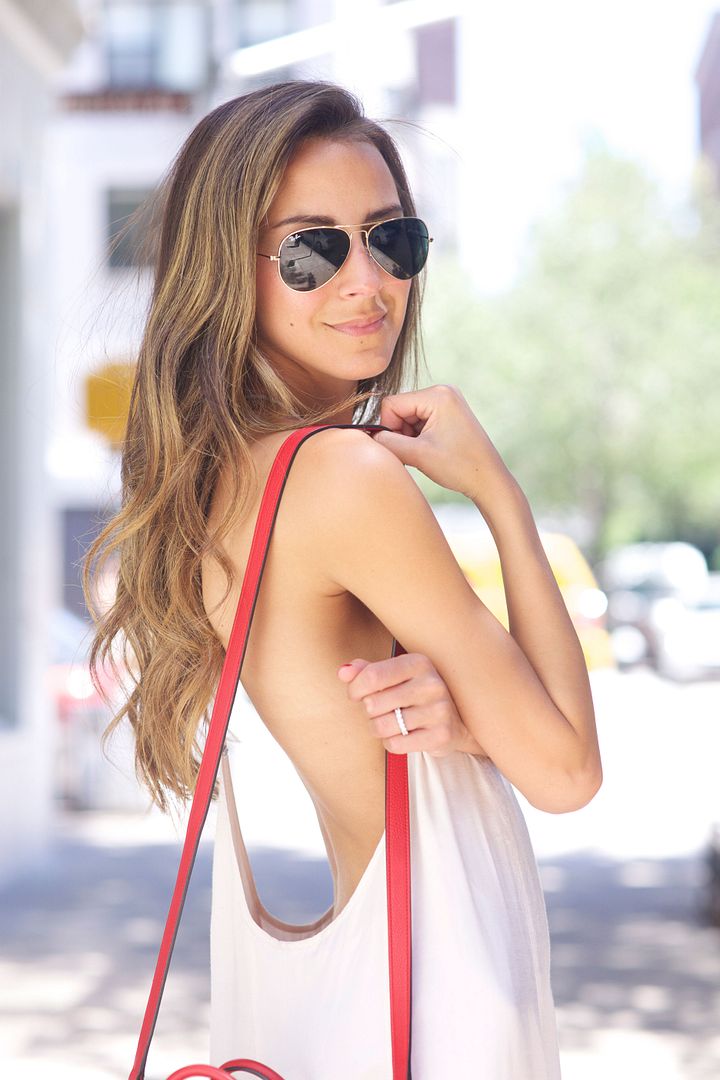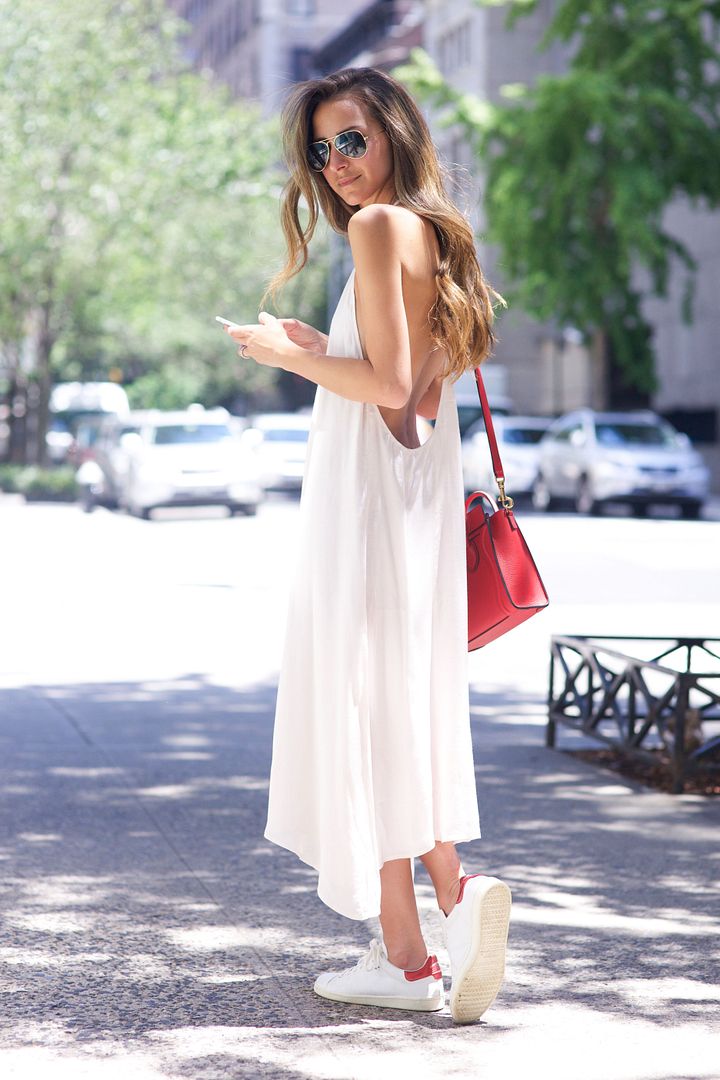 Photography by Alexandra Wolf
Dress: Chan Luu / Sneakers: Isabel Marant / Bag: Celine / Sunglasses: Ray Ban
Happy to be back in the city for a bit. I feel like I've been going back and forth and I'm losing all of my clothing ha. I leave a lot of things behind out East and then need it during the week and it's pretty annoying.
This weekend was so nice, we had two of our best couple friends stay out East with us and since the girls are both pregnant, it was really relaxing. We spent most of it at the beach and then making s'mores at night. Couldn't ask for anything more!
It felt really good to get home last night on the earlier side, Brandon made me watch Independence Day for the first time – SO GOOD.
What did every one do over the holiday weekend?