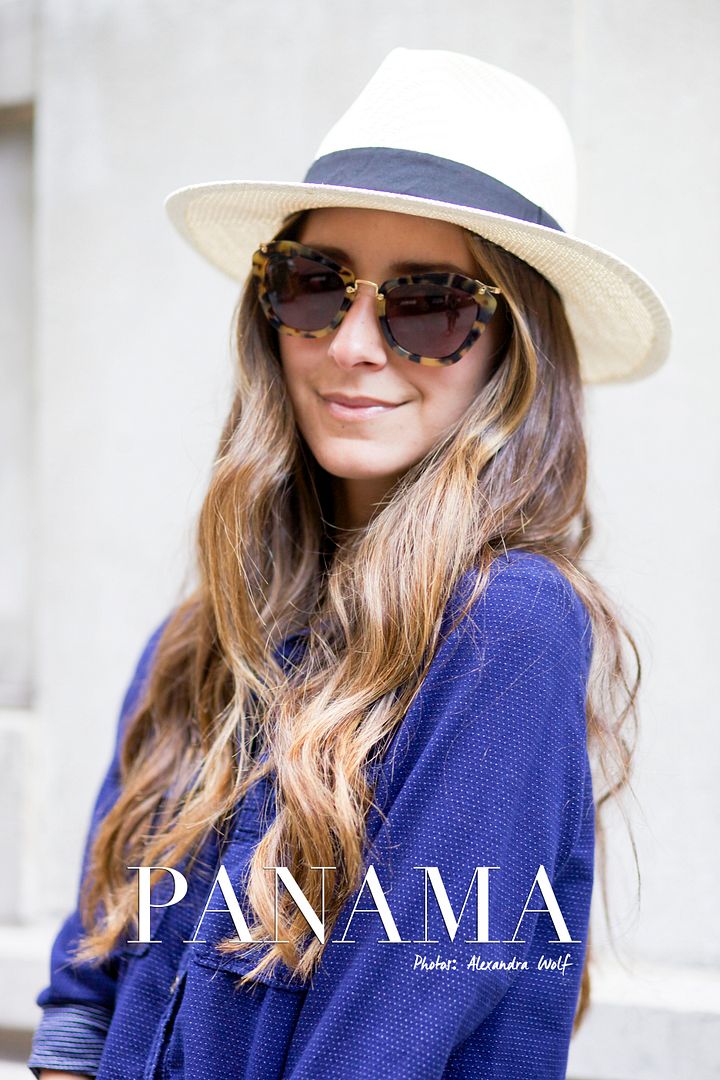 One of my birthday gifts this year was from my best friend Alexa. She's kind of the smartest person ever by giving a blogger a gift certificate to a store she loves. Rag & Bone. While I love getting actual gifts, I do acknowledge that it may be a bit of a challenge to shop for a blogger.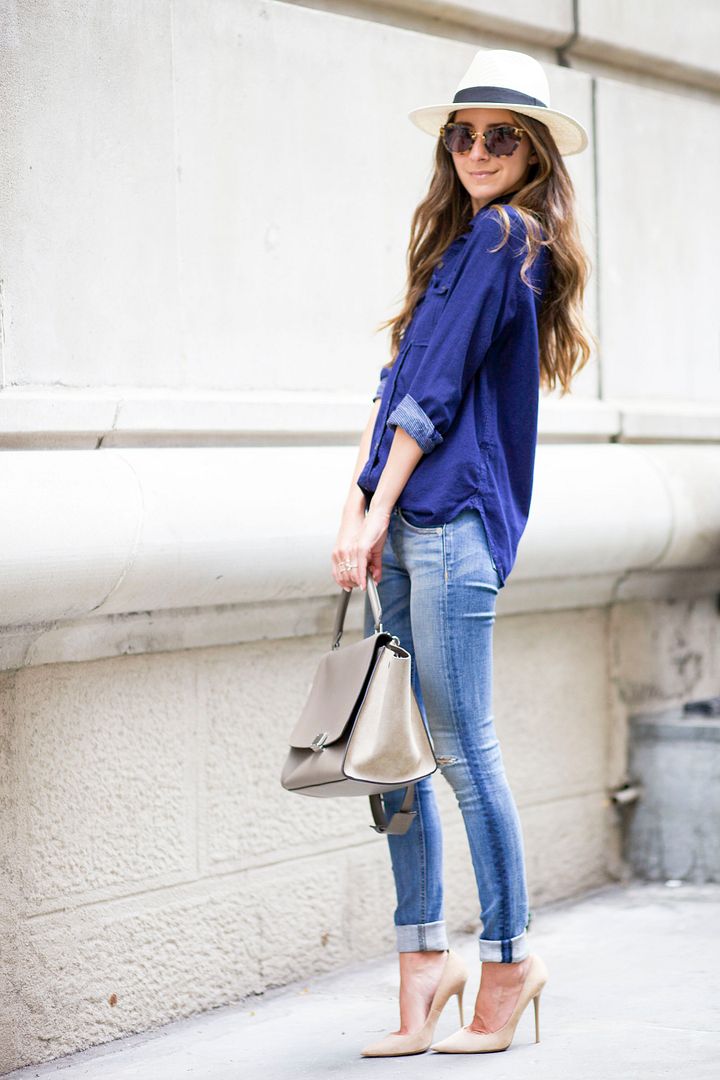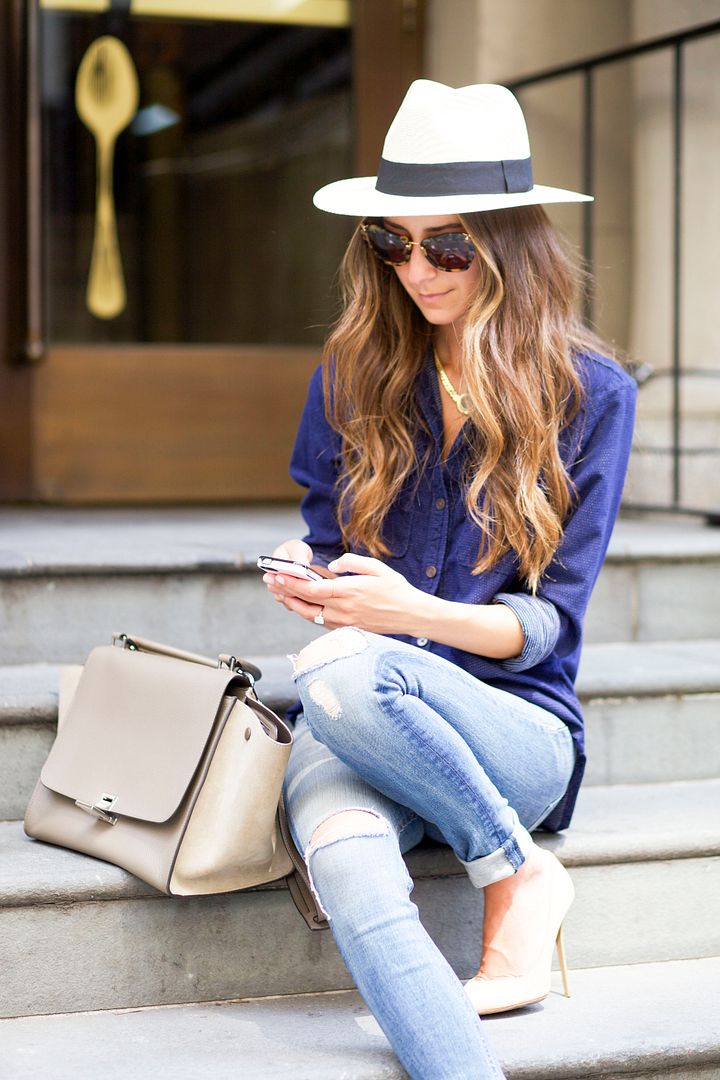 I got these amazing jeans from there and I couldn't wait for colder weather to shoot them. It's still acceptable to wear jeans in the summer but not ideal. I cuffed them to make them a little more appropriate.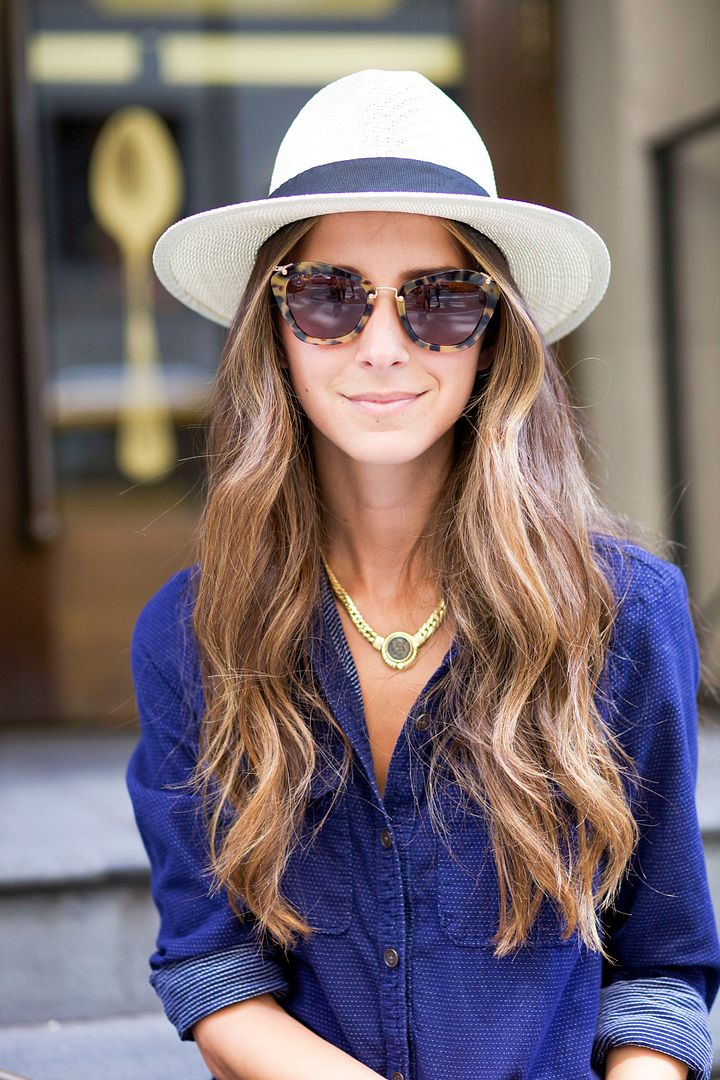 I went a little crazy on Forever21.com the other day and purchased a whole new collection of hats. This being one of them!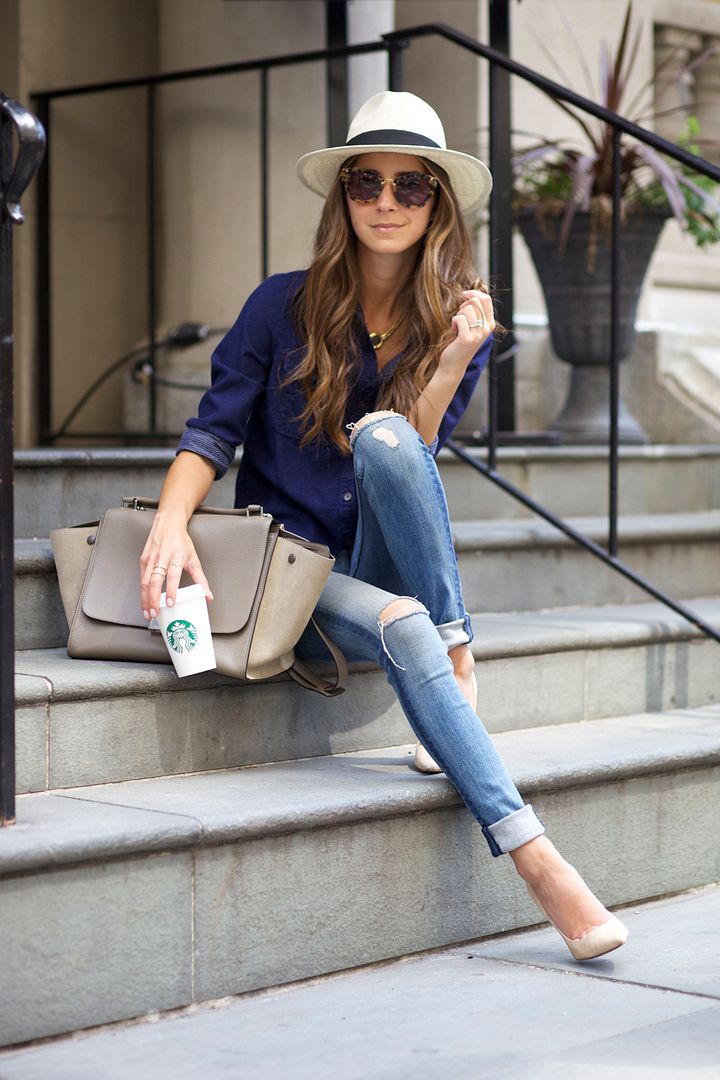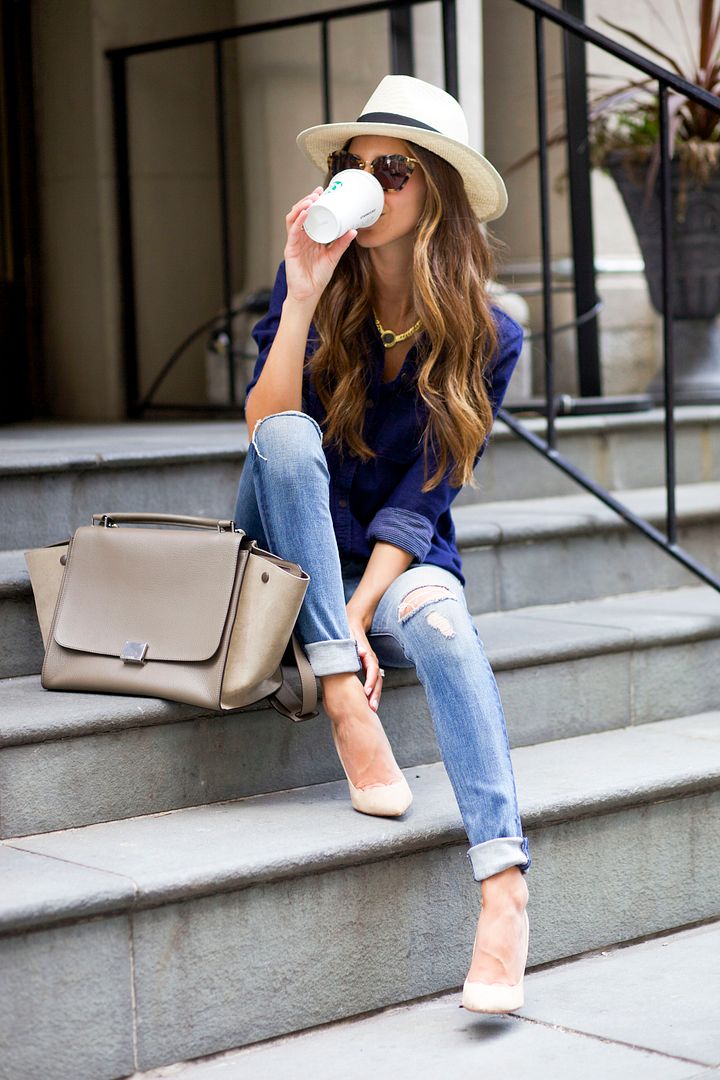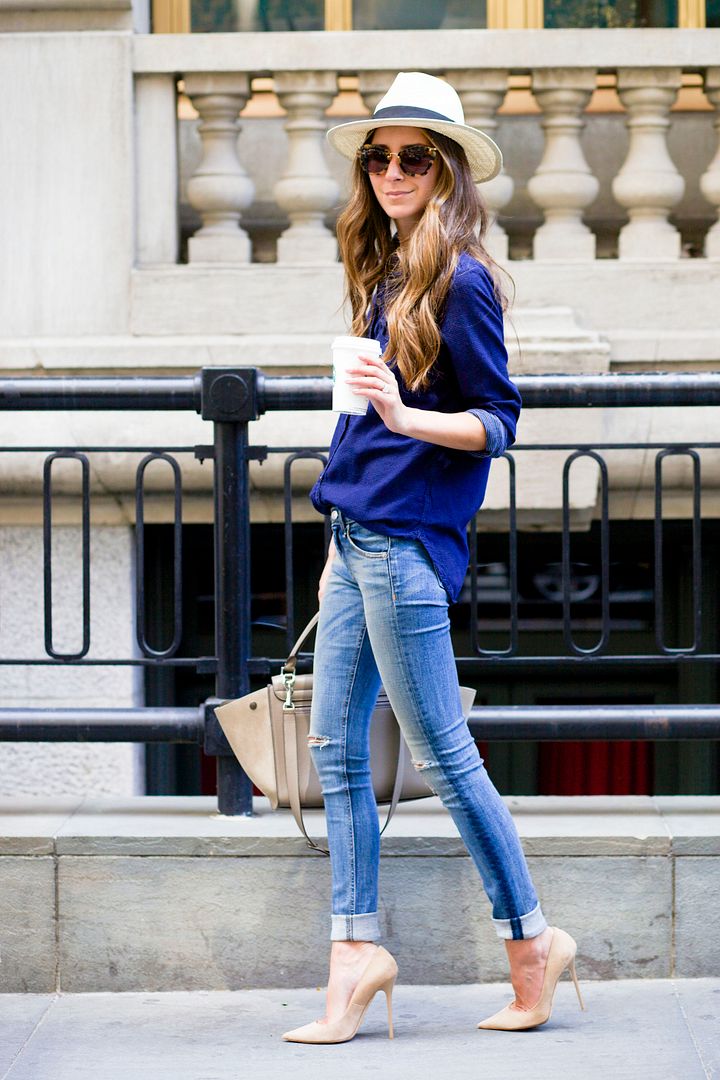 I'm going to spend the rest of this afternoon going through all of my comments and messages on my blog and responding to all of my followers. I was recently notified from a reader that she was really disappointed that after all this time of supporting me I never replied to one of her comments. I felt so horrible and I want to try to make it a weekly thing that I do. I hope you guys understand that if I don't reply it doesn't mean I didn't read it and it made me smile! I will for sure make more of an effort now that I know it could hurt someones feelings.
Top: Paige Denim – last season (similar) | Jeans: Rag & Bone | Shoes: Jimmy Choo | Hat: Forever21 (N/A): Similar | Bag: Celine: Similar | Sunnies: Miu Miu | Necklace: Vintage