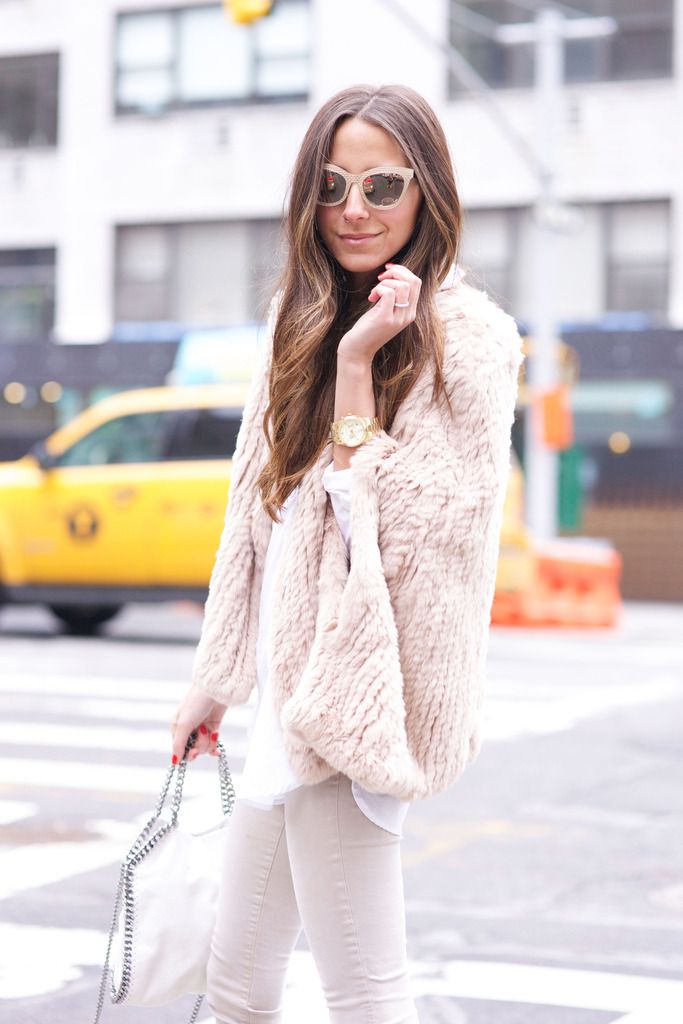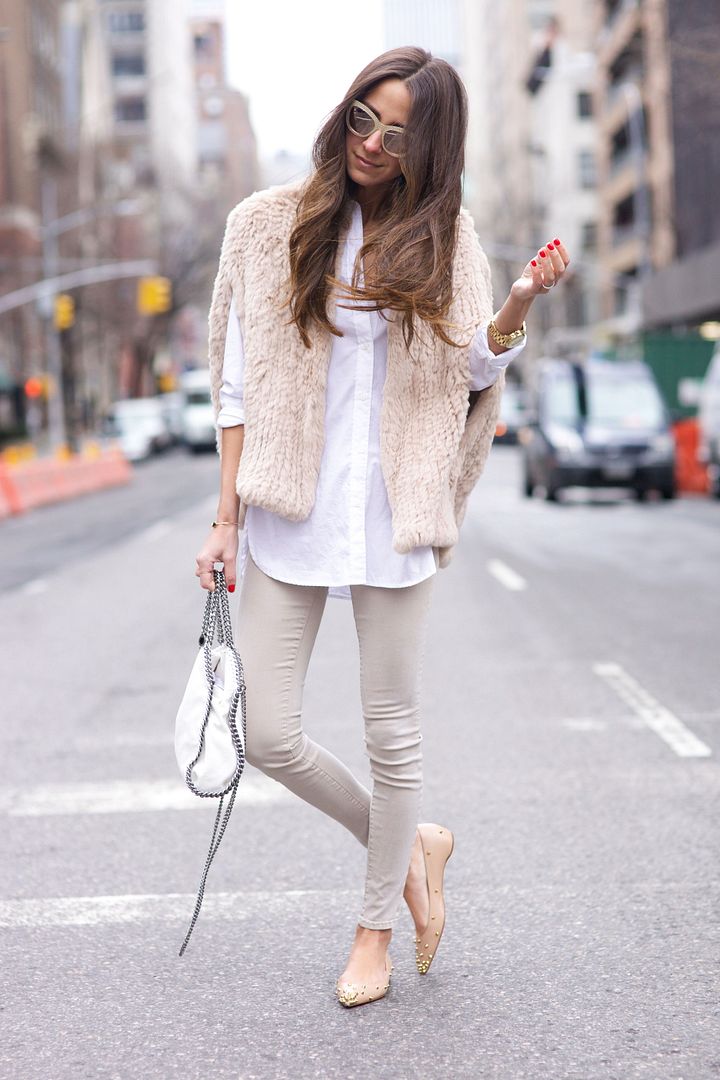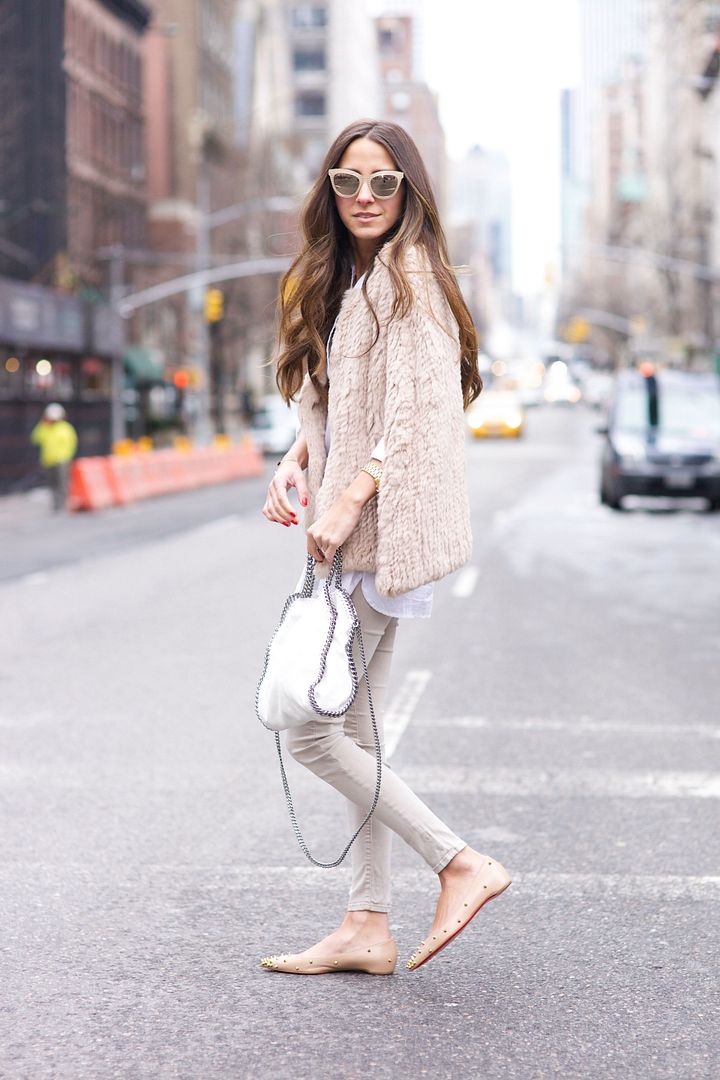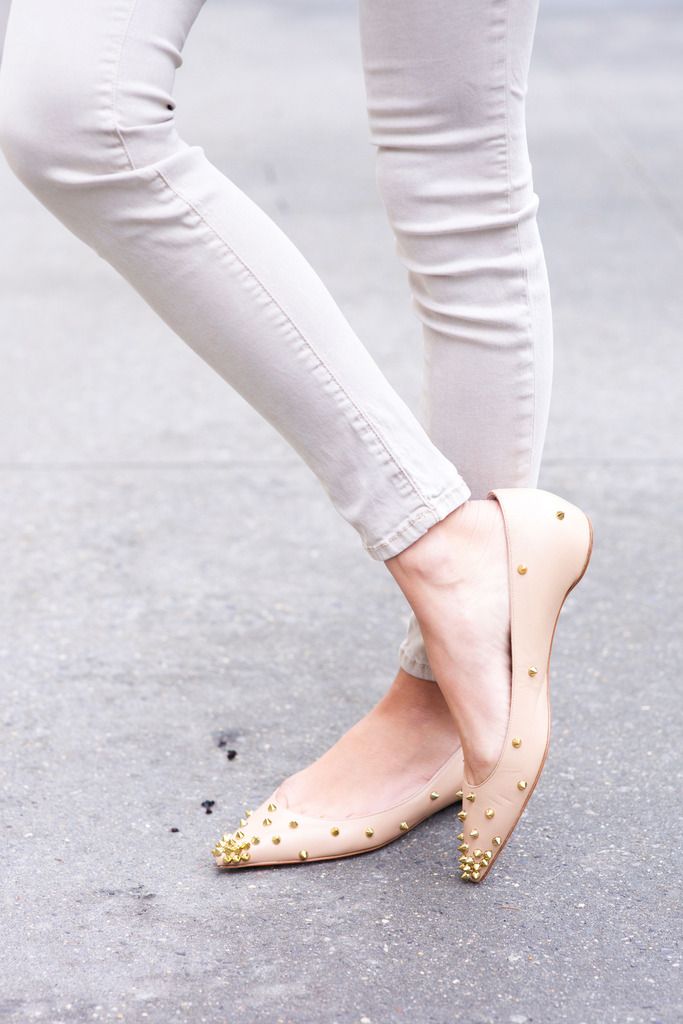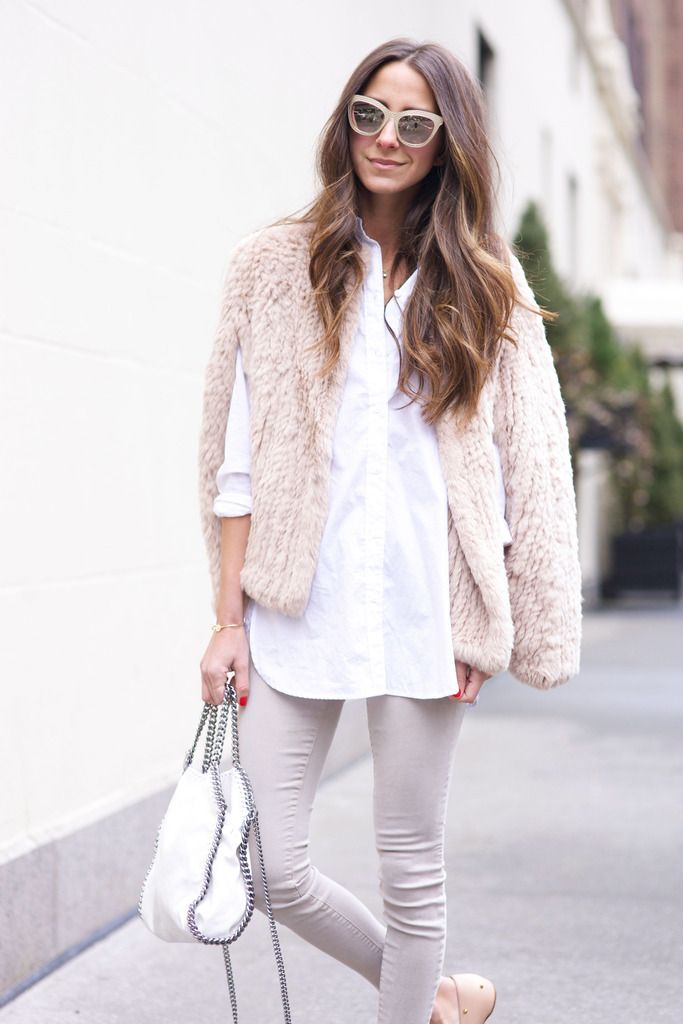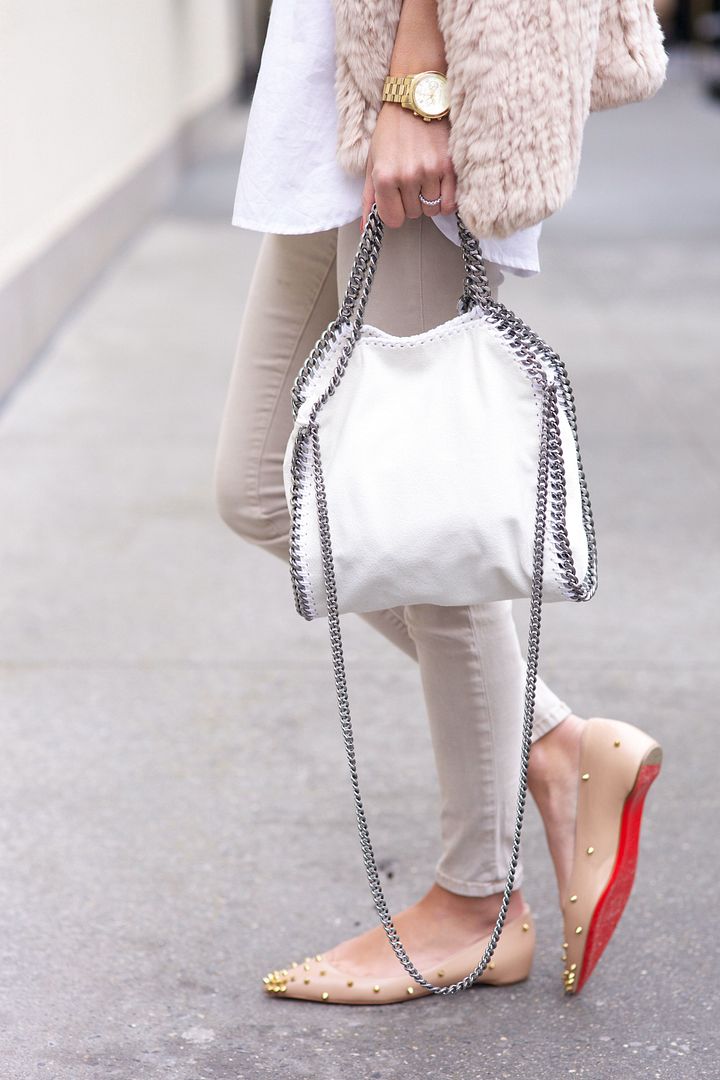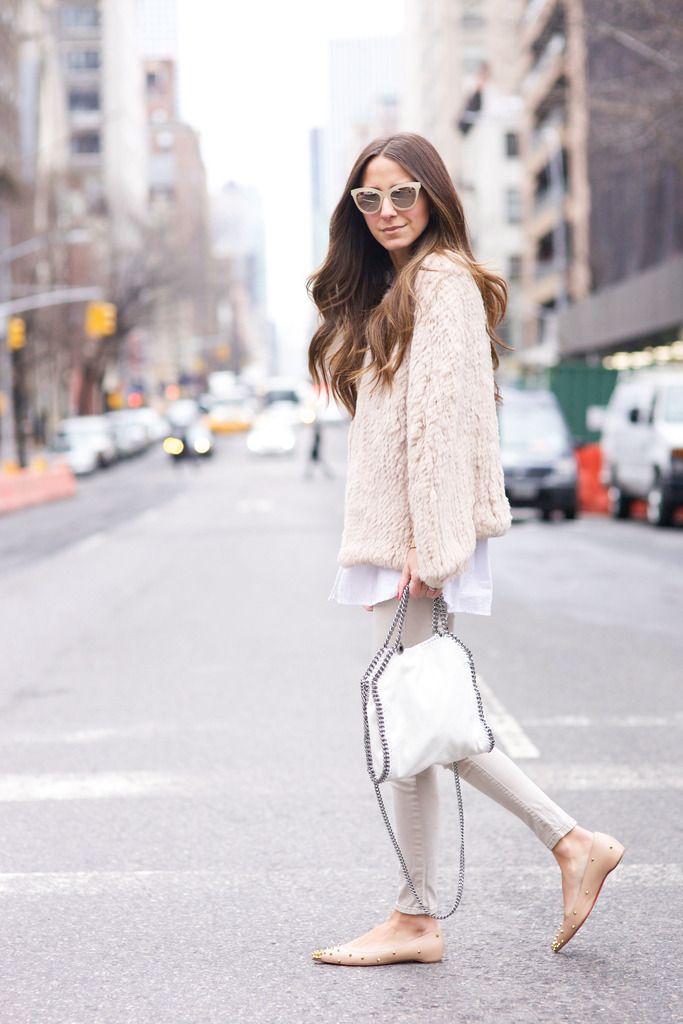 Photography by Alexandra Wolf
Cape: similar, similar / Shirt: Banana Republic / Jeans: J BRAND (different color) / Shoes: Christian Louboutin / Bag: Stella McCartney (different color) / Sunglasses: Marc Jacobs / Watch: Michael Kors
Can't believe I never posted this one! If you've followed me for a while, you'd know I love a monochrome look so when I got these flats I knew I wanted to keep the whole look different shades of nude.
I'm really holding back on shopping right now because I don't know what my body will look like after the baby and I'm holding out for all the new Spring shoes (mostly flats). I know I'll need a ton of shoes like these to keep up with baby but also look stylish. I check the sites every day to see what's out and new (should I do a post on the things that are on my wishlist at the moment)?
I can't wait for warmer weather where I can actually wear all of my favorites. It will seriously feel like a whole new wardrobe to me again after 9 months, especially when it comes to my heels!
This Stella McCartney bag is one of my favorites that I love whipping out in April, it's a Spring favorite that I also got it in a blush color and wear them all throughout the summer. The only negative is that because of the chains they are a bit on the heavier side, but so worth it.
Stay dry today New Yorkers! As always, thanks for stopping by! x