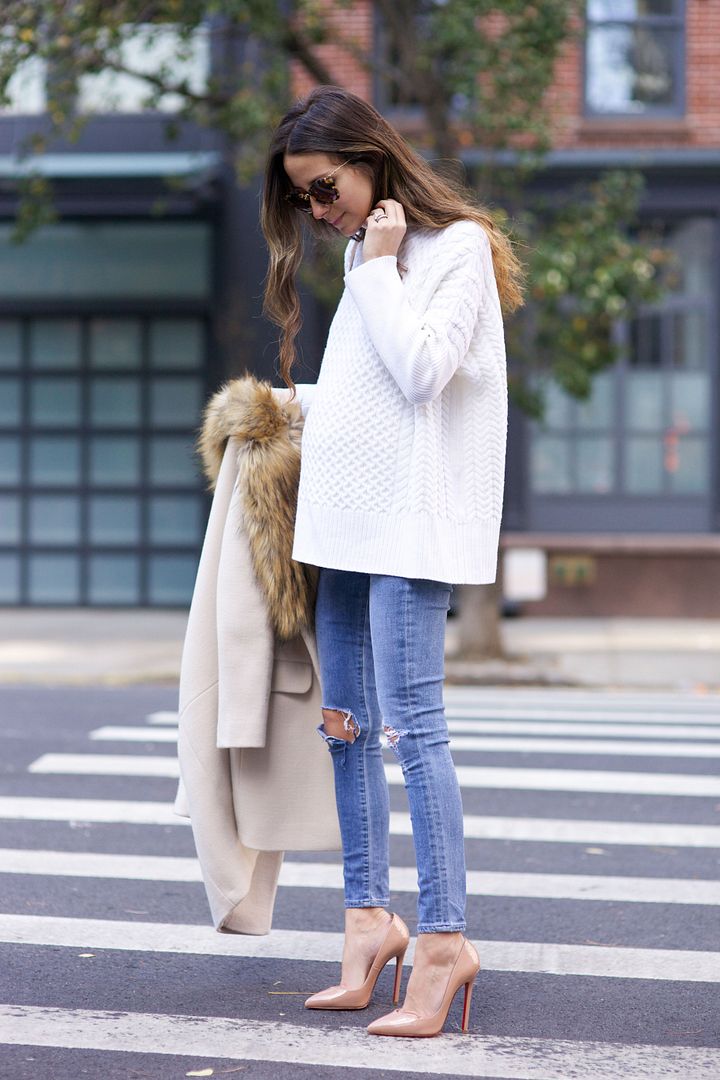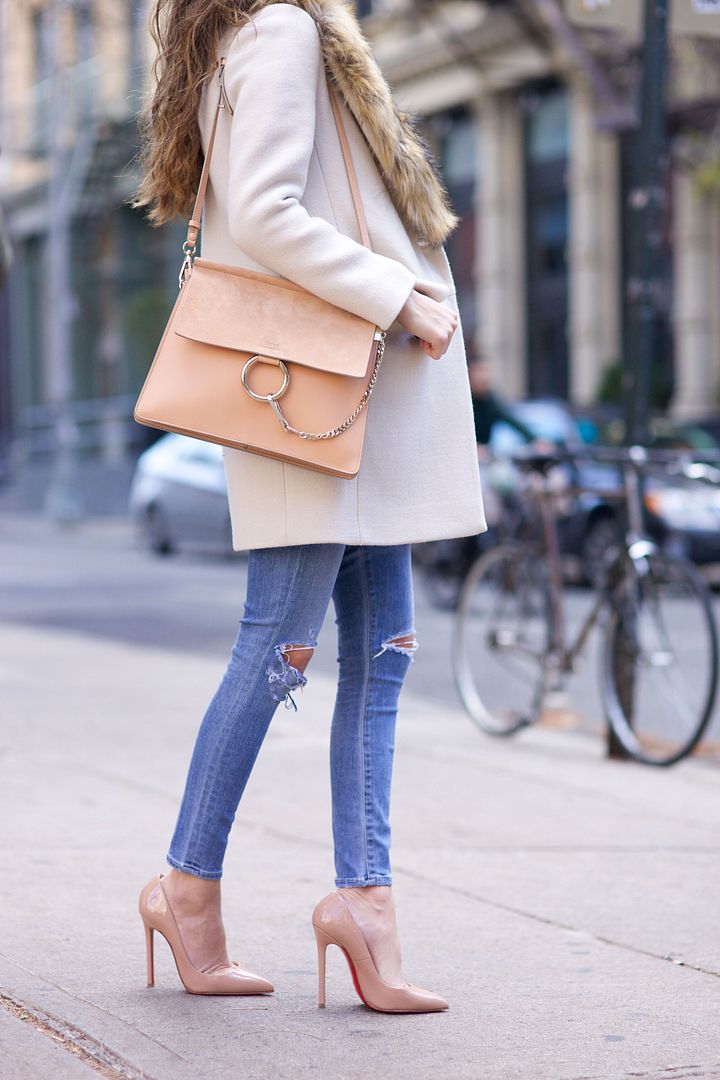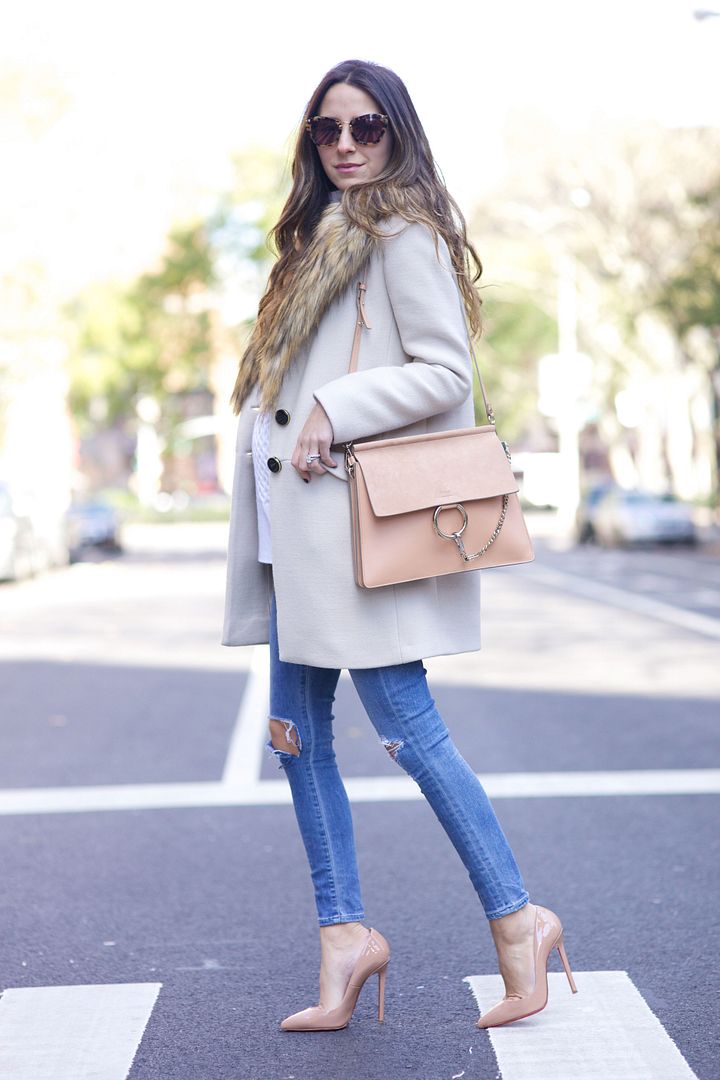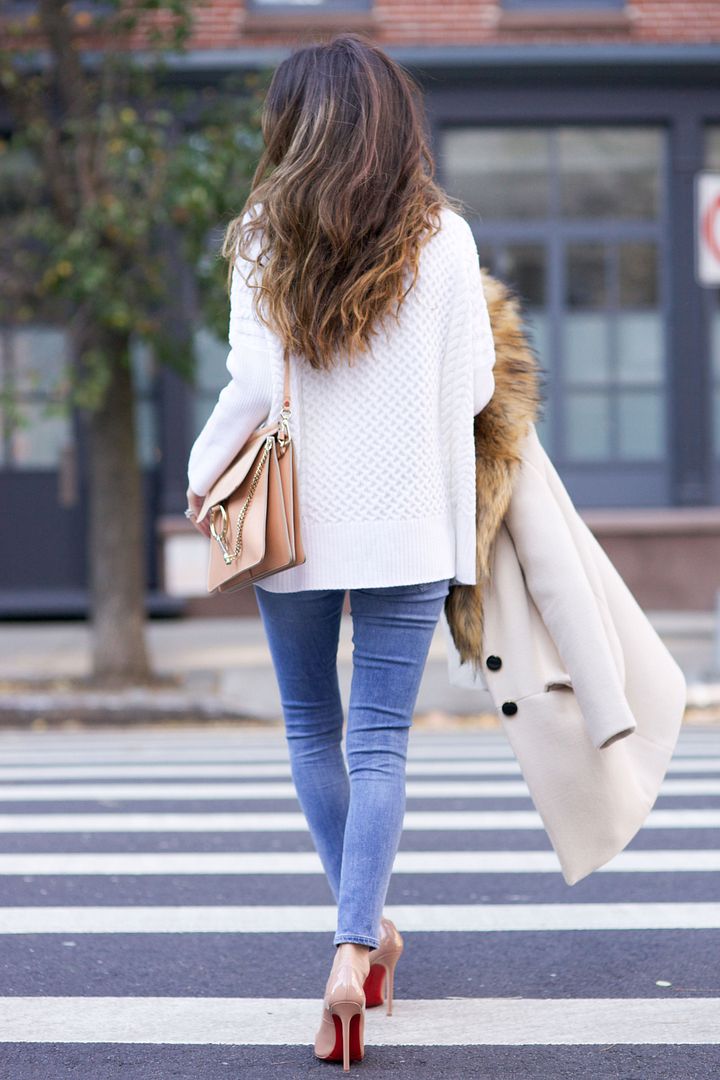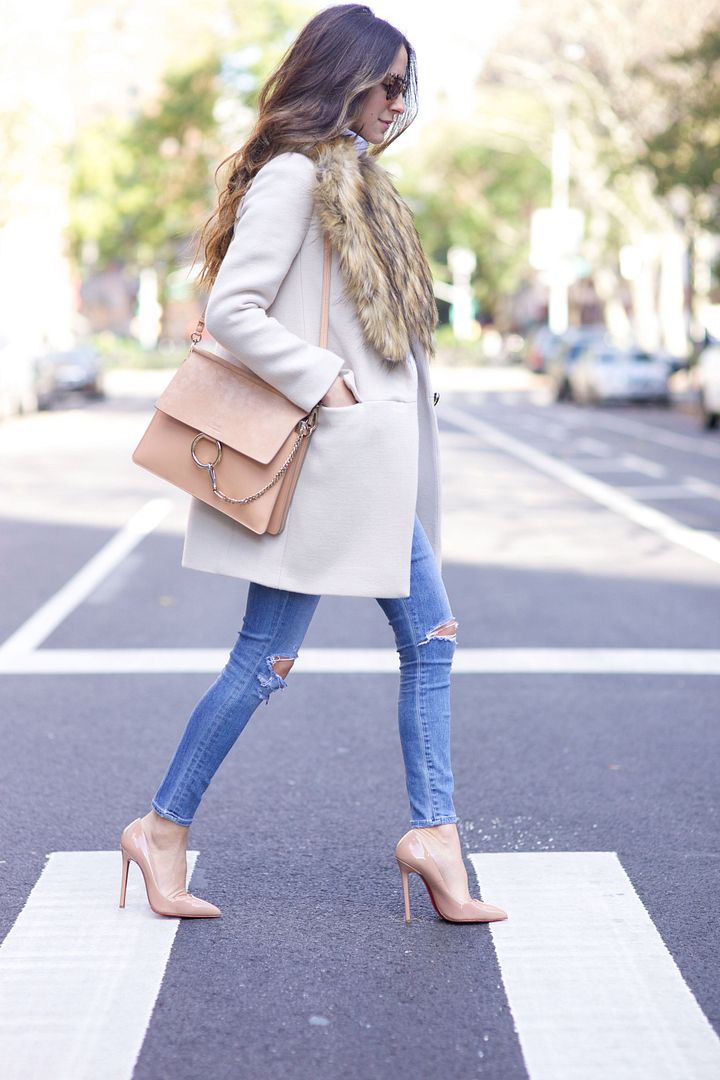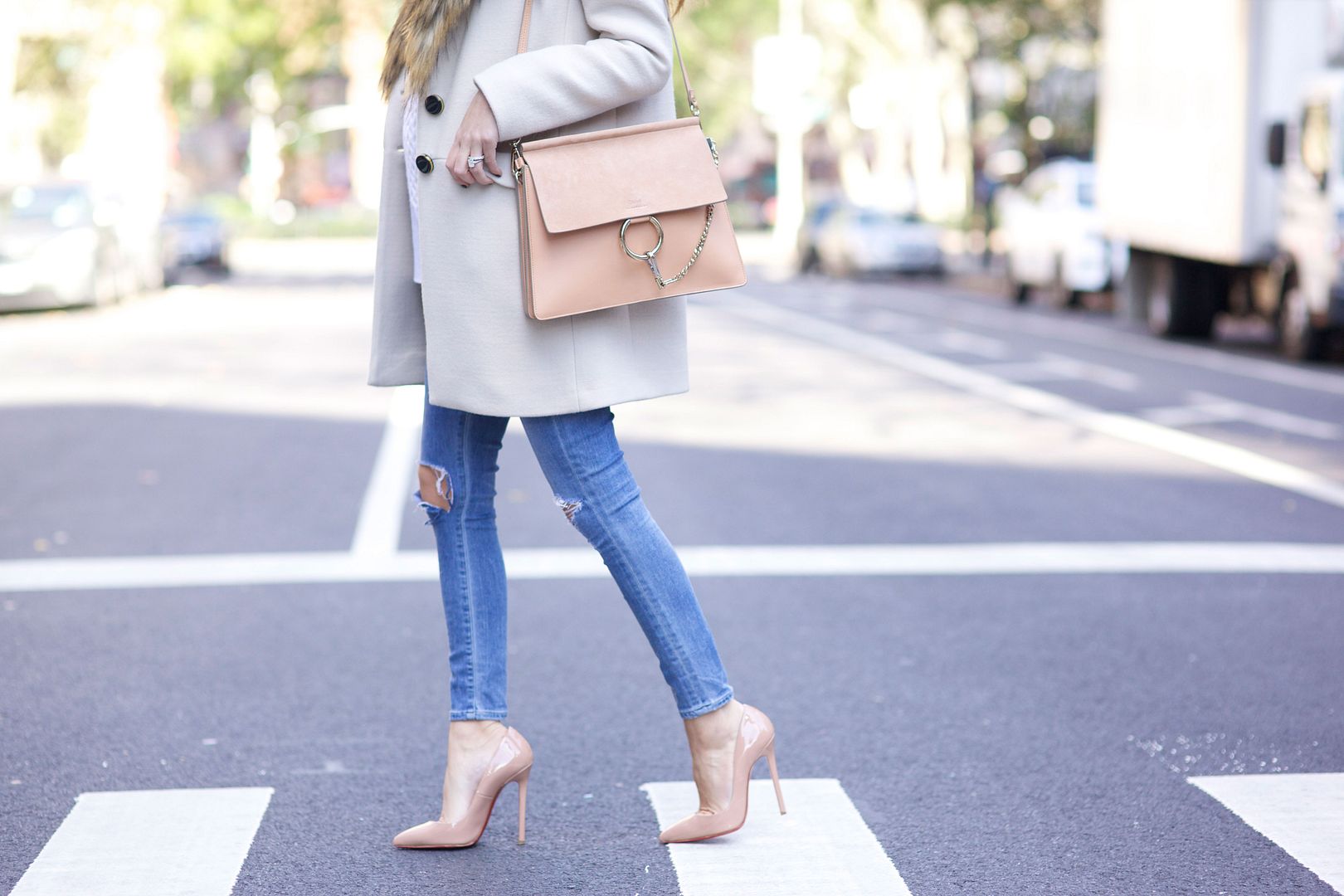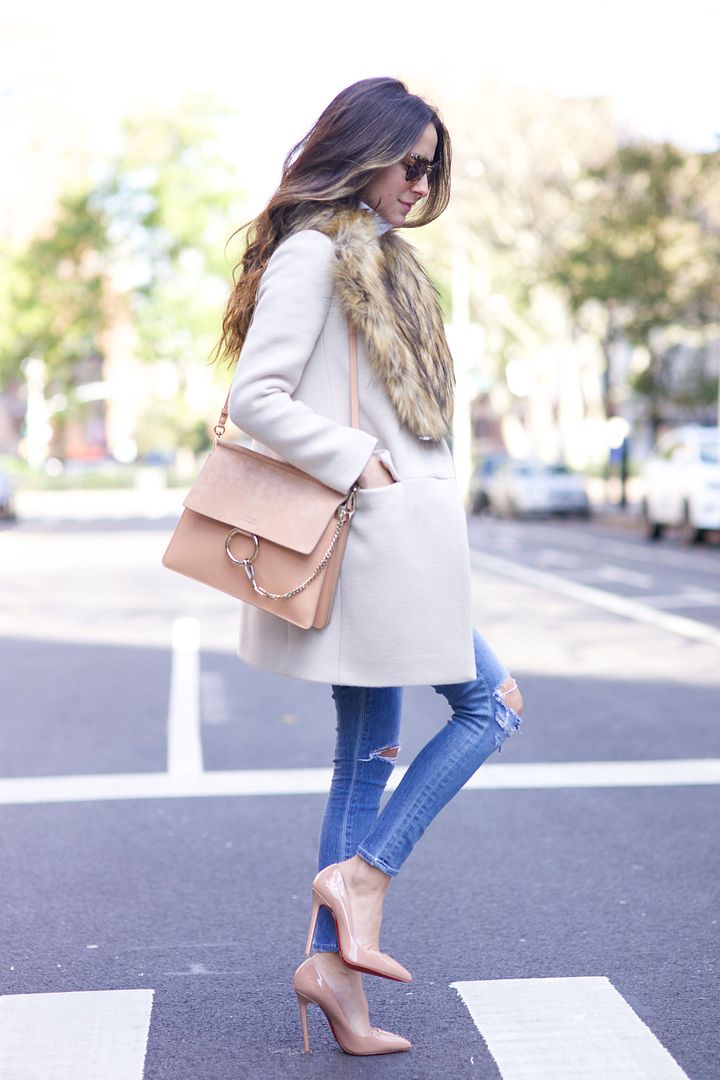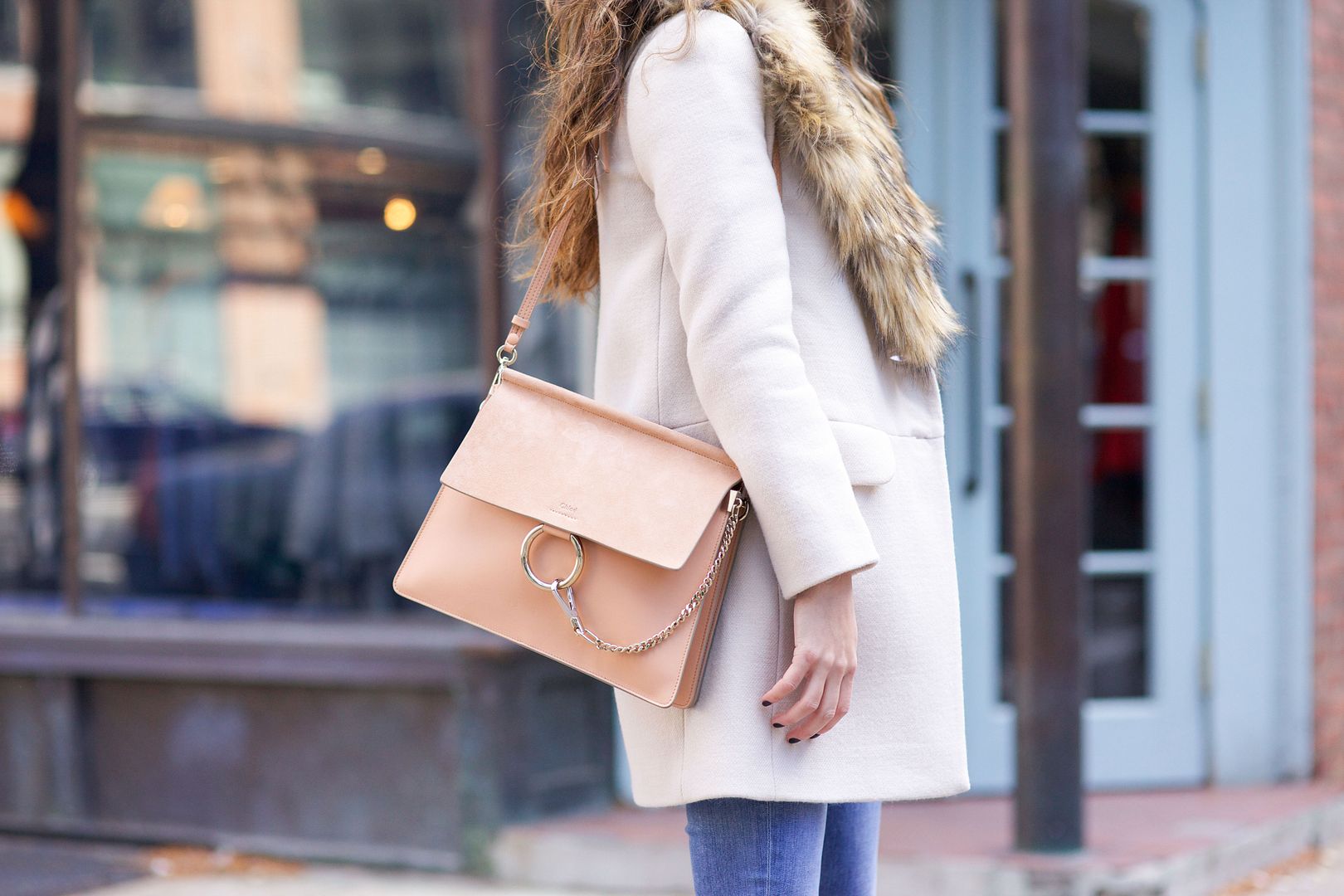 Photography by Alexandra Wolf
Coat: Kate Spade / Sweater: AYR / Jeans: Citizens of Humanity / Shoes: Christian Louboutin / Bag: Chloe / Sunglasses: Miu Miu
Today is the most perfect Fall temperature, a little windy but a coat and sweater is all you need.
Coats being one of my favorite accessories, it's been really fun going through them all and styling my outfits based around them. I love this Kate Spade one with the faux fur fox like collar, the colors are so pretty and can be paired with anything from black, browns, beiges, and reds.
Unfortunately, my heels are starting to become a little difficult for me to walk in – I never thought the day would come. For 17 more weeks I'll just have to stare at them on my shelves, it will be really sad ha. Another thing I'm dealing with at the moment is the incredibly annoying heart burn. Any tips are welcome!!!
Brandon and I are headed out East for the night to get away and take Dylan to the beach, I'm so excited to breathe in that fresh air. Thanks for stopping by guys and have a great weekend! x