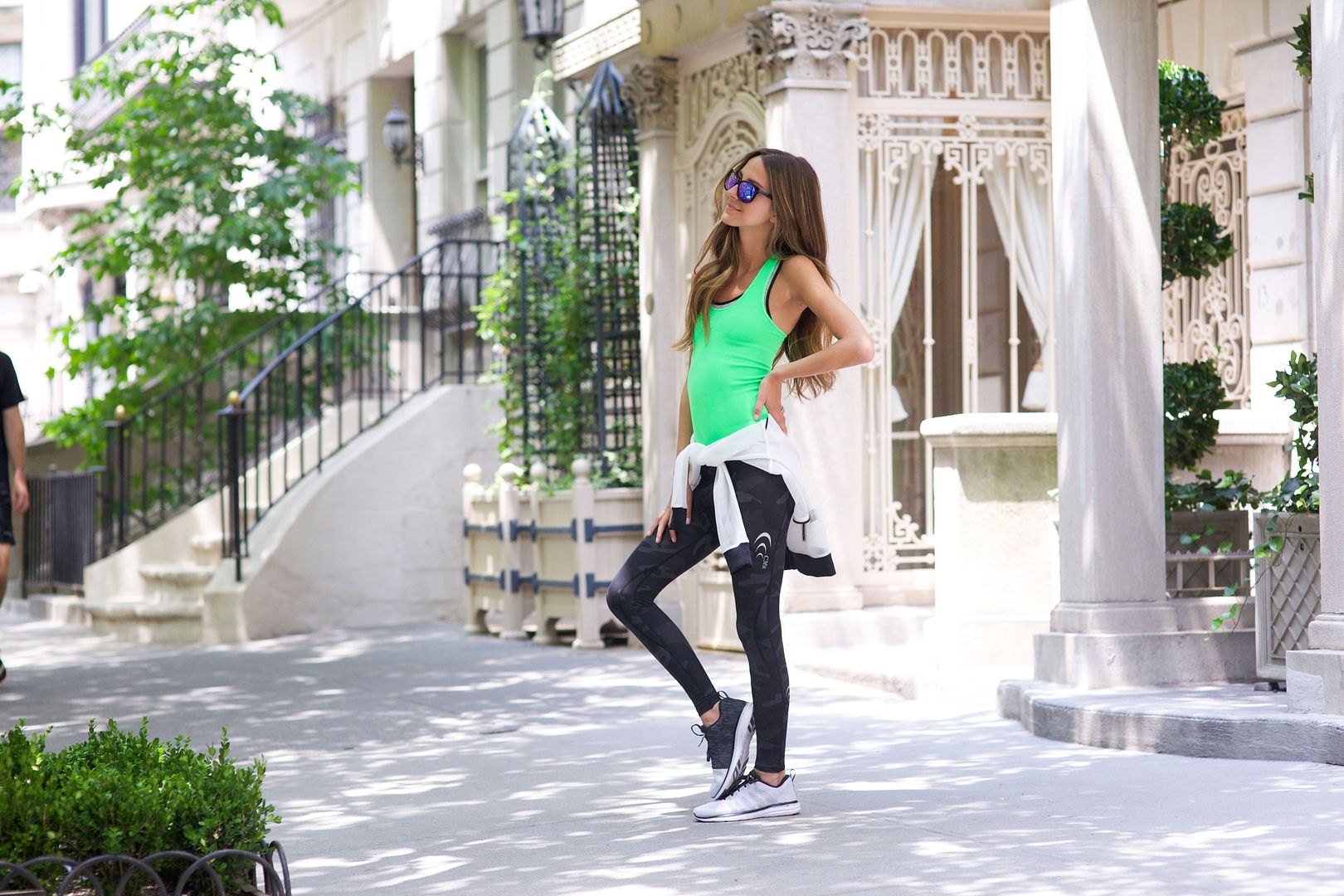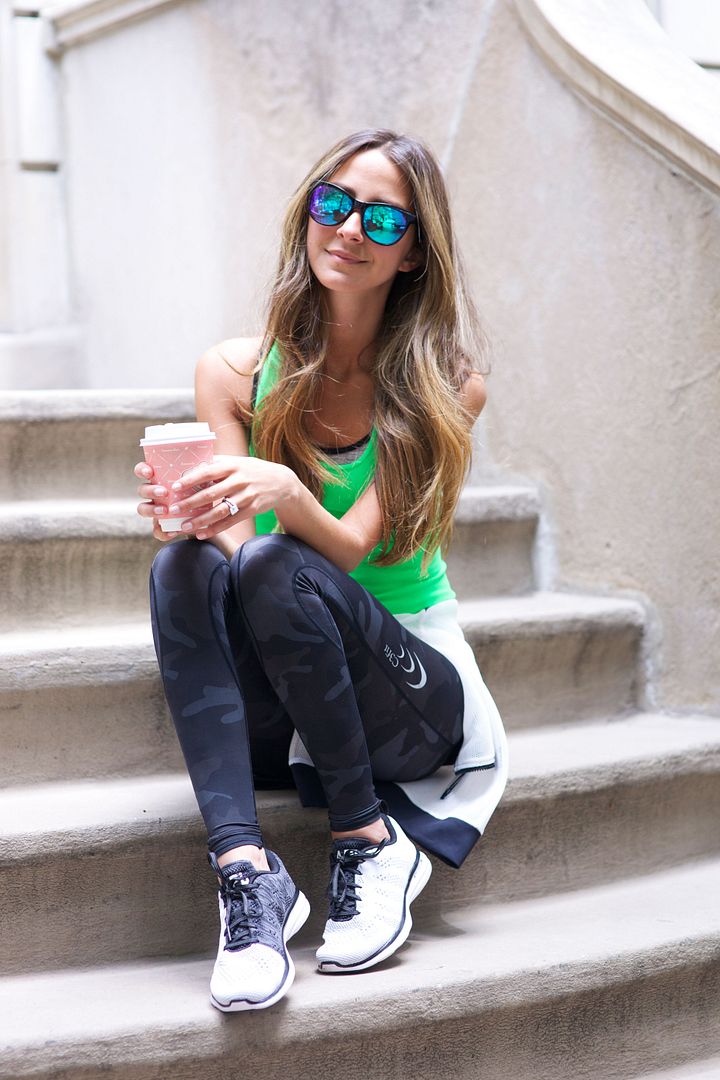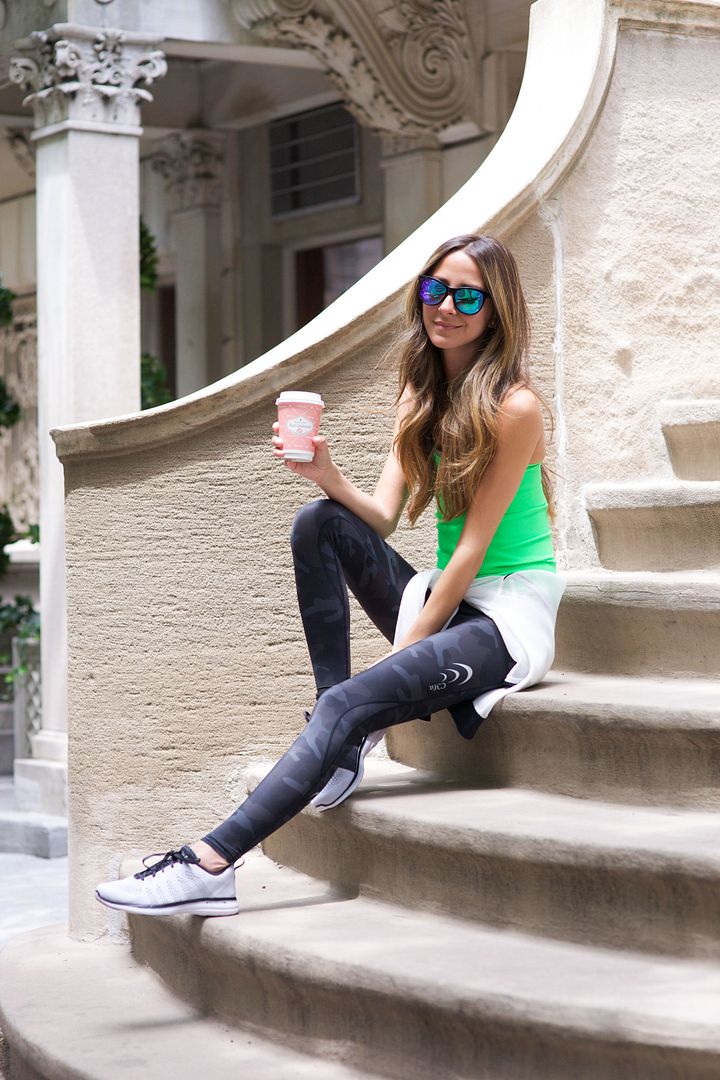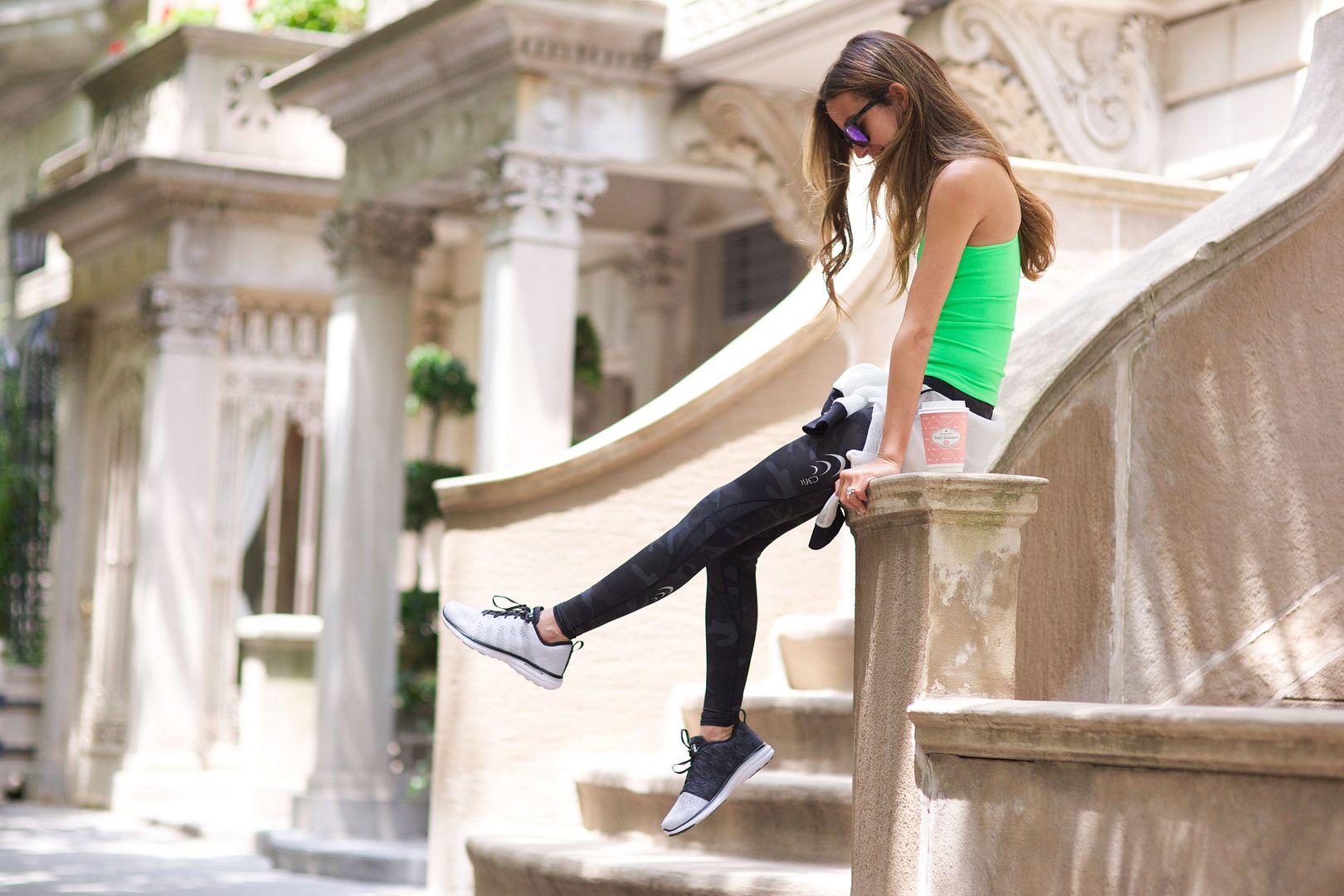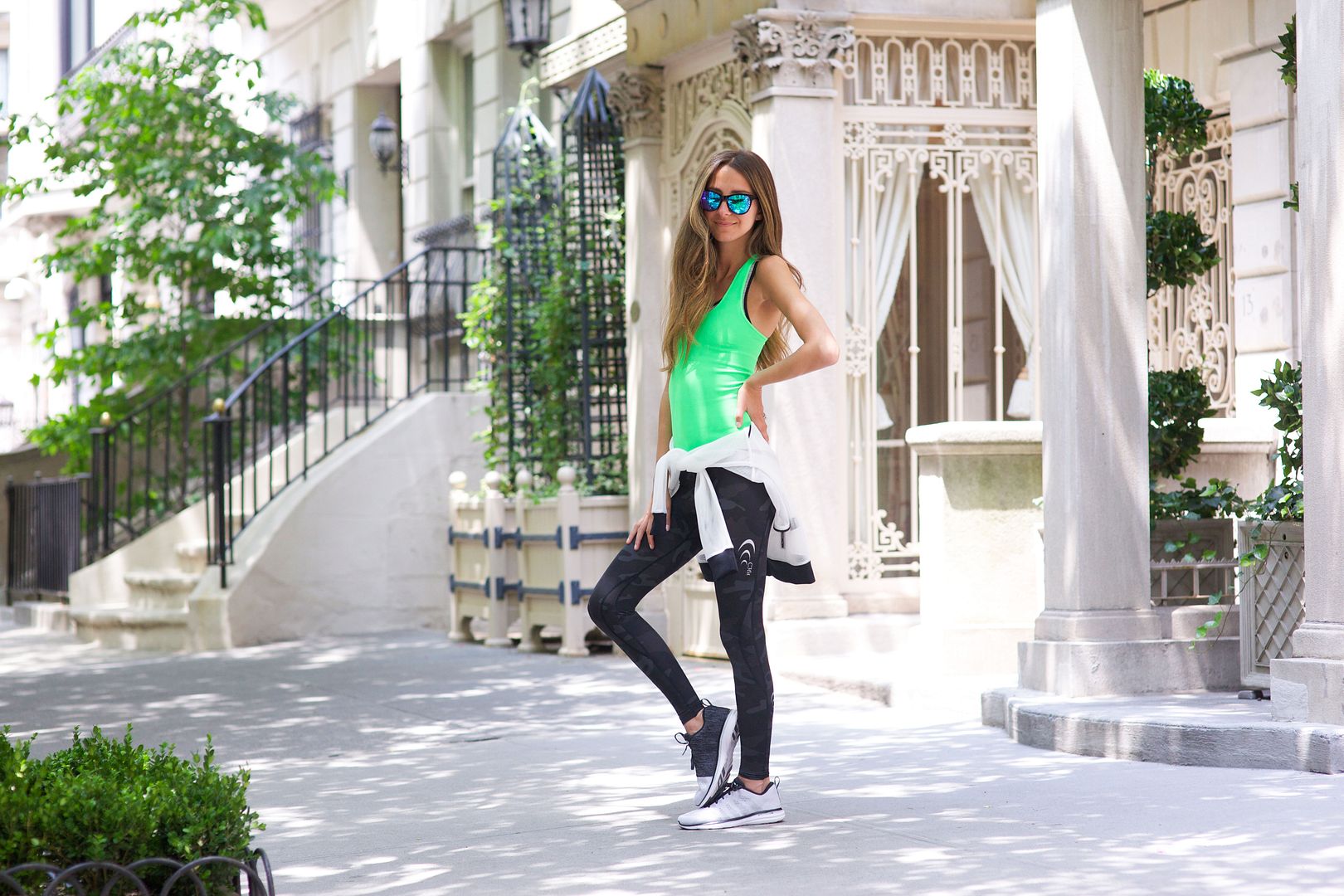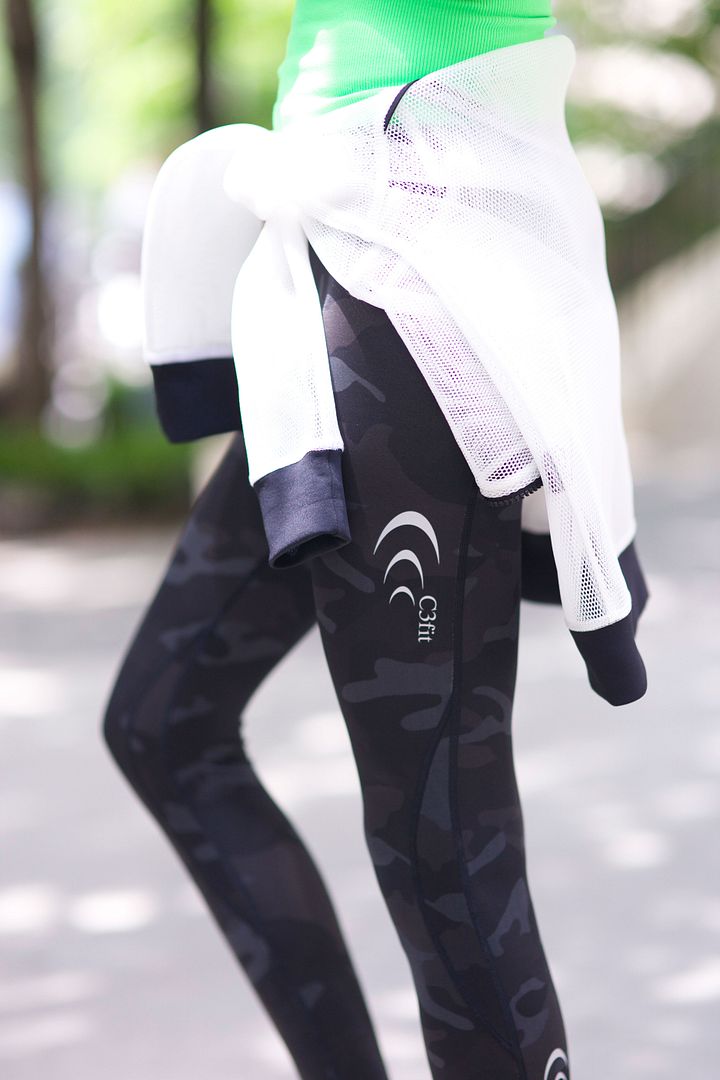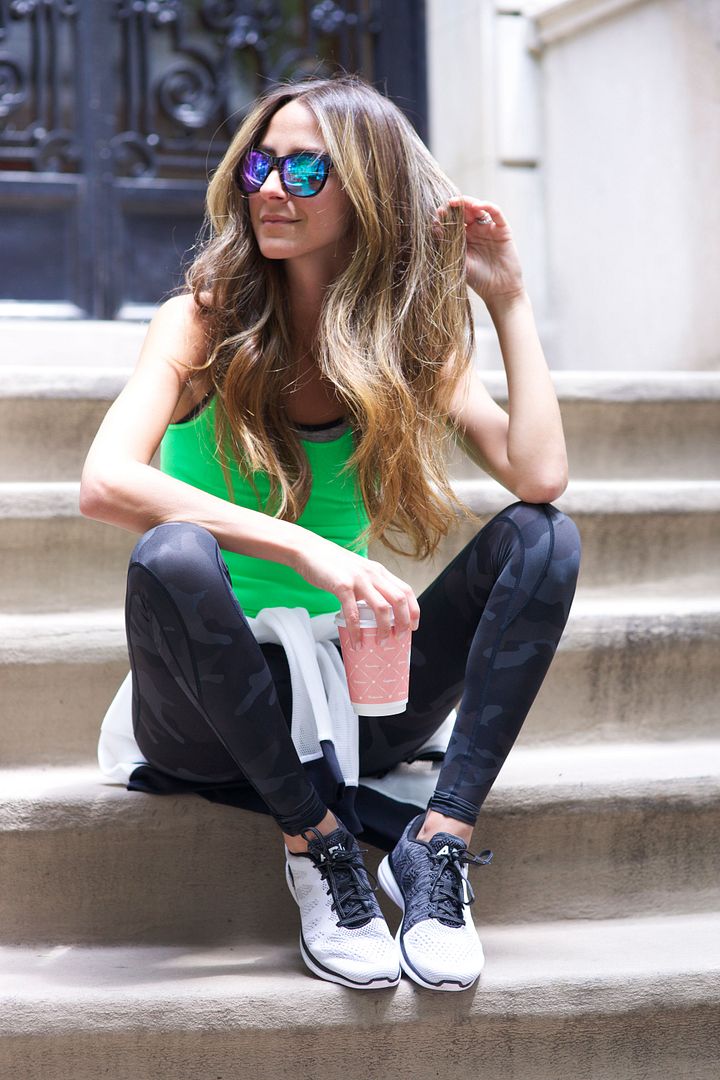 Photography by Alexandra Wolf
Leggings: Bandier / Tank: Bandier / Sports Bra: Bandier / Sneakers: APL via Bandier / Jacket: Bandier
My wardrobe is slowly filling up as ALL Bandier. When I used to think of work out clothing, I would assume it would be for the work out session only and that's that. When I was introduced to Bandier, I realized how important it is to feel good about how you look when you work out. Dressing up for a sweat helps motivate me, the best part is that I don't need to rush home right after. I can grab a quick breakfast, meet my mom for a little bit of shopping, take my pup for a walk, etc.
After each work out, I love to pick up an iced coffee and hang out on my stoop and people watch. It's so relaxing and really puts my entire day into perspective. Having that down time before I get ready for my week is like therapy for me.
Here, I am wearing these subtle print army pants with my favorite APL sneakers and I added a neon color top to brighten up the outfit.
I am addicted to the website but investing in pieces from Bandier feels totally worth it.