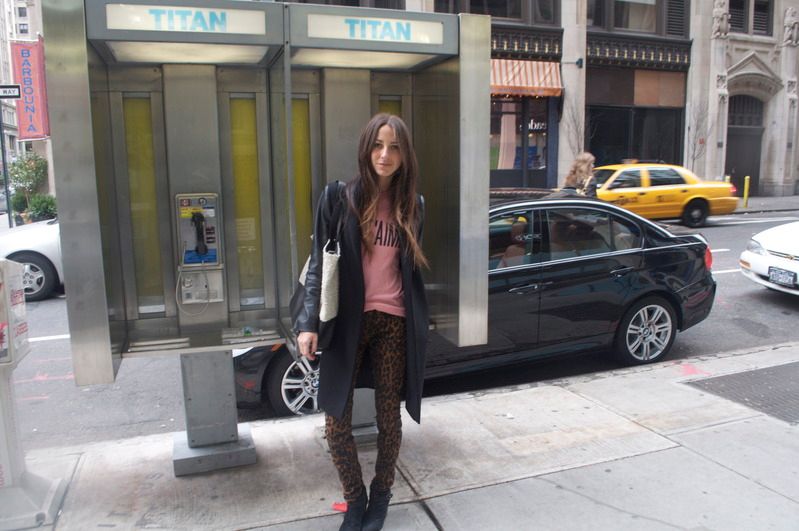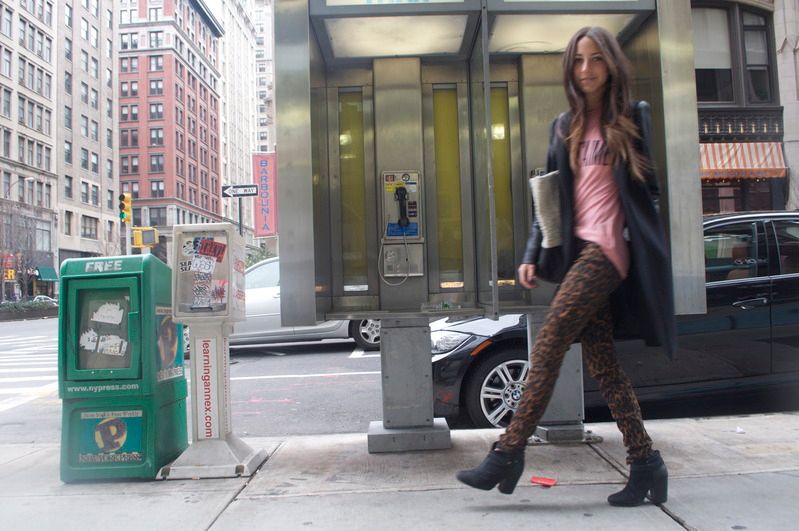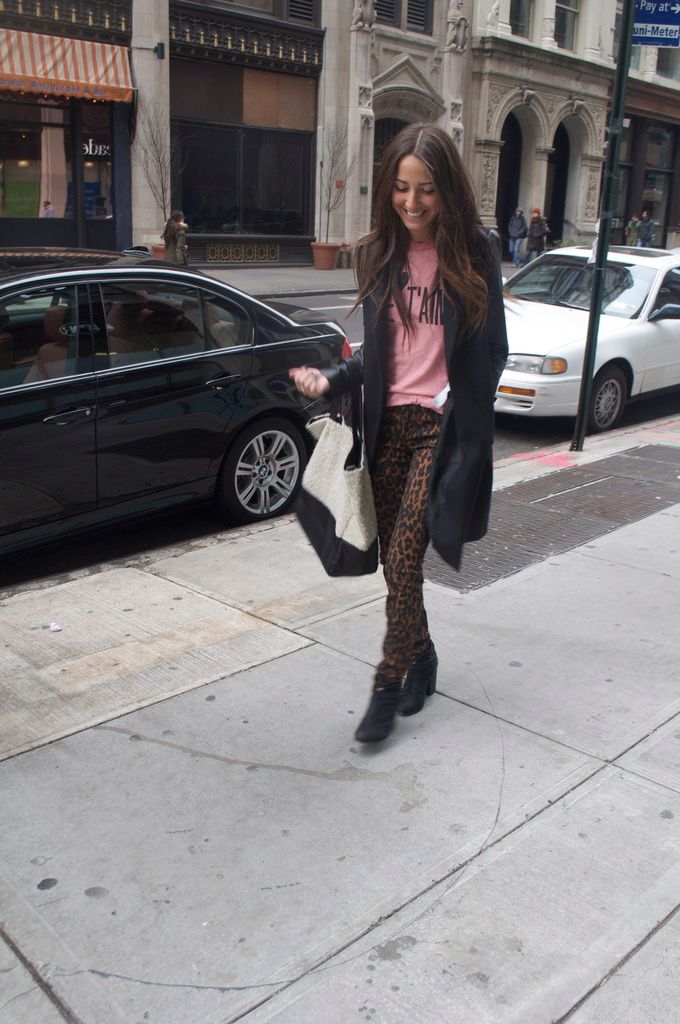 New year, new outfits. I'm really excited for 2012 and to create a fresh start. I decided to go back to
my old apartment, play with the clothes, and take advantage of the beautiful weather.
The entire month of December I spent
buying things for myself. I did my serious shopping, I waited to shoot everything until 2012 and I can
not wait to share it all with you. All the looks Jane and I shot today have at least one item paired in
from my new purchases. As you all know, I'm big big big on shopping affordable and making it look
high end, but once in a while I do splurge on special designer pieces that I will have forever. You'll see
Anyway, these jeans are from Joe's, when Danielle and I hosted their FNO we both got to wear a pair
of their jeans and couldn't have been happier. They are the most comfortable denims that I have ever
worn. I have at least 4 pairs from them. I love love these leopard print styled jeans, I am always hesitant
with animal printed pants, but these are totally do-able.